A strong 2017 performance suggests success in 2018 for Eurostar
In 2017 the high-speed passenger rail service had an increase in travellers and business traffic and on 4 April 2018 a new route will be launched…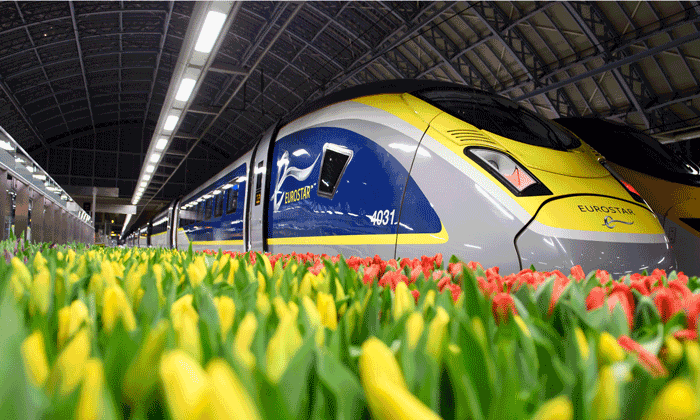 Eurostar has reported a strong performance in 2017, with an uplift in business traffic and a rise in the number of travellers from the US.
Sales revenues in 2017 reached £880 million, an 11 per cent increase compared to 2016. Passenger numbers rose by three per cent in comparison to 2016 and Eurostar has reported a preliminary unaudited operating profit of £57.6 million in 2017.
The increase in the number of US visitors choosing Eurostar continued throughout the year with the volume of passengers growing by 26 per cent versus 2016. The volume of business travellers on Eurostar also grew by 8 per cent; reinforcing the demand from business passengers for the speed, ease and convenience of high-speed rail.
Following the inaugural journey, Eurostar's first commercial service to Amsterdam will depart from London St. Pancras on 4 April 2018. With a journey time of three hours and 41 minutes from London to Amsterdam and three hours from London to Rotterdam, the new service will transform the connection between these important destinations.
Nicolas Petrovic, Chief Executive, Eurostar, said: "Last year we saw a real revival in the US market combined with good growth in business travel. Following a positive performance in 2017 we are now well placed to expand our reach to The Netherlands. With over four million passengers travelling by air every year between London and Amsterdam, the growth potential for the service and the overall market is significant."
Related topics
Related organisations
Related people