UK Transport Secretary commits to delivering a modern railway resilient to extreme weather
Chris Grayling is implementing many improvements in the south west region, including more peak time seats and precautions against extreme weather…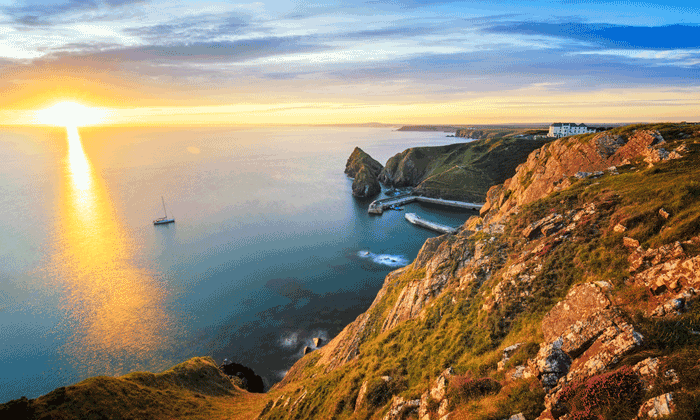 In the government's response to a report by the Peninsula Rail Task Force UK Transport Secretary, Chris Grayling, has committed to delivering a modern railway in the south west that is resilient to extreme weather.
Improving the resilience of the South West Peninsula is part of the biggest overhaul of the Great Western route since Brunel started work on the line more than 175 years ago. £5.7 billion will be invested into modernising the line and improving journeys for passengers.
Central to the project are upgrades to the railway stretches that run close to the sea through Teignmouth and Dawlish; preventing sections of the lines from being washed away by storms, which happened in Dawlish in 2014.
The government has already provided £15 million for Network Rail to design a long-lasting solution to this problem, in addition to the £40 million spent in repairing the damage caused in the 2014 storm.
Transport Secretary, Chris Grayling said: "The 2014 storms caused devastation to Dawlish and huge disruption followed. It has been a key priority since I became Transport Secretary. That's why we're investing in the infrastructure of the region – making it easier for people to get around and better connecting the south west to the rest of the country."
From summer 2018, passengers will also have access to 29 Intercity Express trains running from London to Penzance. The new bi-mode trains will provide faster, more comfortable and more reliable services, adding an additional 1,000 seats in peak time.
Also expected is the start of a two-train per hour service between Plymouth and Penzance, the end of 'Pacer' trains and free Wi-Fi on all GWR trains. Substantial car park extensions at stations across the peninsula, including a completed scheme at Tiverton Parkway and further schemes at St Erth and Taunton, will be executed alongside an investment of £9 million to update the Cornish sleeper service.