$450 million is being invested into Texas transportation infrastructure
Union Pacific Railroad has confirmed a private investment to improve and strengthen the transportation infrastructure in Texas; continuing to help reduce traffic on the highways…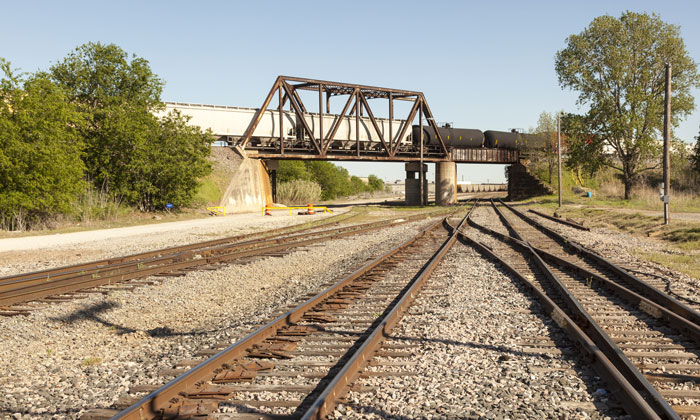 Transportation infrastructure in Texas will receive a $450 million boost from Union Pacific Railroad to enhance safety, operating efficiency and support customer service.
Union Pacific builds and maintains its track without funding from taxpayers with their trains continually reducing traffic on the congested highways in Texas .
One Union Pacific train can carry as much freight as 300 trucks and move one tonne of freight 452 miles on a single gallon of diesel. This generates a carbon footprint that is 75 per cent less than trucks.
The private investment will sustain jobs and ensure the company meets the growing demand for products used in the American economy. Covered in the planned investment is a range of initiatives, including $320 million to maintain railroad tracks and $94 million to maintain bridges in the state.
$17 million will be invested into the rail line between Ranger and Sweetwater; replacing 115,469 railroad times and installing 54,273 tonnes of rock ballast. Similarly, $14 million will replace 116,091 railroad ties and install 72,346 tonnes of rock ballast between Raymondville and Robstown.
The $450 million capital expenditure for 2018 is part of Union Pacific's ongoing investment strategy. Between 2013-2017, the company invested more than $2.3 billion to strengthen Texas transportation infrastructure. Additionally, in February 2018, Union Pacific announced construction on Brazos Yard in Robertson County, a $550 million facility which represents the largest capital investment in a single facility and is scheduled for completion in 2020.
"Our targeted investments support customers and enhance our efficiency to deliver the goods American businesses and families use daily," said Brenda Mainwaring, Union Pacific Assistant Vice President – Public Affairs, Southern Region.