HS1 international expansion will see London-Bordeaux in under five hours
Railway operators are collaborating to determine a new international route, which could potentially be in operation within a few years…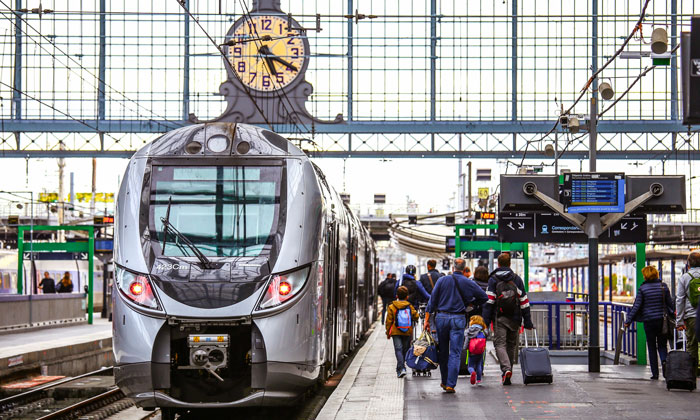 Current plans proposed by rail operators along the HS1 route would enable passengers to travel from London to Bordeaux directly in less than five hours.
At present, the train journey from London to Bordeaux takes five hours and 25 minutes with an hour and five-minute connection in Paris. The current return connection is longer due to border and security controls.
A direct service would cut journey times and include security procedures in Bordeaux. This will enable competition between train operators and low-cost airlines, currently flying 1.2 million passengers per year between the two destinations.
HS1 Ltd, the owner and operator of High Speed 1 is in advanced planning with three other international railway operators along the proposed route; Lisea, Eurotunnel and SNCF Réseau. This is a first for the UK as the railway operators are working on pre-planned and agreed timetable slots and train routes, meaning that a new international train operator will be able to get the route up and running in a couple of years.
Reaching speeds of up to 200mph, the proposed route bypasses Paris and takes advantage of a newly completed 302km French high-speed rail line linking Tours with Bordeaux.
Dyan Crowther, Chief Executive of HS1 Ltd, said: "As we've seen with the recent introduction of the Eurostar London-Amsterdam service, there's a real demand for international train services to provide a comfortable and better-connected service, especially for leisure journeys.
"This is the first time that railway operators have collaborated in this way and saves the train operator having to do a lot of legwork. The route is almost ready for a train operator to turn up and turn the key as soon as the UK and French Governments agree on border controls. With the right commitment, we could be looking at new services in the next couple of years. The service will take passengers direct from city centre to city centre, taking the hassle out of travel to South West France."
The four railway operators met in Bordeaux on 25 April 2018 to discuss developing Gare de Bordeaux-Saint-Jean to facilitate international departures.
Related topics
Related organisations
Related people