The transformation of Southend rail has been scheduled
Southend passengers will soon benefit from a bigger and better railway with work scheduled to upgrade the Southend Victoria branch line…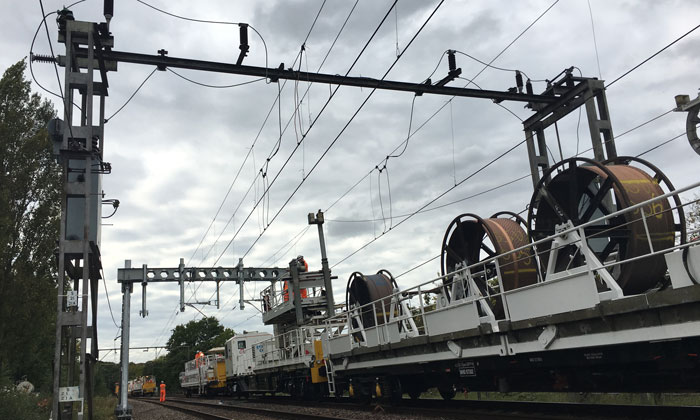 Network Rail is replacing the overhead wiring system along the Southend Victoria branch line, including the wires and structures, as part of a £46 million investment.
This is expected to improve reliability and enable new trains and more services to run between Southend Victoria and London Liverpool Street.
The current wiring system was installed in the 1950s and needs to be replaced to continue the operation of trains on the line.
The programme is a key part of Network Rail's Railway Upgrade Plan to provide a better railway with fewer delays and cancellations, more services and new trains with fast Wi-Fi, air conditioning and USB sockets.
Meliha Duymaz, Network Rail's Route Managing Director for Anglia, said: "These improvements will make a real difference to Southend passengers as part of our Railway Upgrade Plan. This isn't just about improving reliability, but creating the foundations for future improvements, including new trains and more services, for the growing number of passengers using this line."
To deliver the benefits quickly, a portion of the work will be carried out during the night, meaning late night services will be affected between Monday – Wednesday every week from 4 June to 10 October.
Jamie Burles, Greater Anglia Managing Director, said: "We realise that these engineering works are inconveniencing customers, but the work is vital if we are to transform the railway in East Anglia. We will ensure that people can still complete their journeys, even if part of it is by bus."