Rail services in Wales will be transformed with investment of £5 billion
Rail passengers across Wales and its borders can look forward to the transformation of the rail services due to an investment that will fund significant improvements to the frequency and quality of services…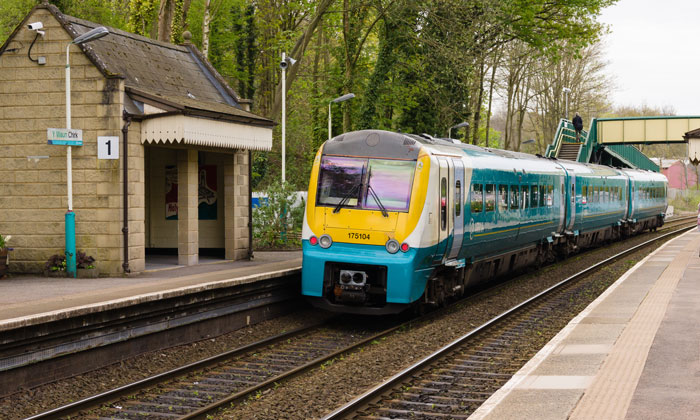 Following a rigorous procurement process under the Utilities Contracts Regulations 2016, First Minister, Carwyn Jones has announced that the Welsh Government has contracted KeolisAmey to operate and develop the Wales and Borders rail service as well as the South Wales Metro with Transport for Wales.
The 15-year contract began on 4 June 2018 and will continue until 16 October 2033, with KeolisAmey taking over the Wales and Borders rail service from Arriva Trains Wales on 14 October 2018.
Carwyn said: "This is an important moment for transport in Wales and begins a new chapter for rail services in this country. The way we shaped this procurement was different: We put passengers' priorities at the centre of our thinking and asked all of the bidders to address the concerns about seat capacity, journey times and service frequency. People said they wanted affordable fares and newer, cleaner trains and we have worked hard to ensure this is reflected in what we are launching.
"This is a chance not to simply build a modern, forward looking transport system, but to use it as an important tool to shape the nation around us. This is a landmark moment in the future development of Wales."  
KeolisAmey will work in partnership with Transport for Wales, running all services under the Transport for Wales brand, a not-for-profit company driving the Welsh Government's vision of a high-quality, safe, integrated, affordable and accessible transport network.
UK Rail Minister, Jo Johnson, said: "We have worked closely with the Welsh Government to secure the best deal and the new franchise will bring extra services and record investment. We are also investing £125 million to establish a new metro service connecting towns and villages across South Wales."
Major benefits of the new Wales and Borders rail contract include: 
£1.9 billion will be invested in improving passengers' travel experience, including an £800 million investment in trains, boosting overall service capacity by 65 per cent 
All trains will be replaced by 2023, meaning 95 per cent of journeys will be on brand new trains
£194 million will be invested to modernise all 247 stations and build four new stations
Stations will be powered 100 per cent by renewable energy, with at least 50 per cent of which will be sourced in Wales
Investment in active travel initiatives will include the installation of new cycle lockers and a target to achieve Secure Station accreditation for all stations
Improvements in service levels will begin from December 2018, with increased capacity on the valleys lines and new services between Chester and Liverpool 
By the end of 2023, passengers will be able to take advantage of an additional 285 services each weekday across Wales
Sunday services will be boosted by 61 per cent with an additional 294 services across Wales
Smart ticketing will ensure that fares are more flexible and cheaper off-peak fares will be introduced
New technology will help reduce disruption. 
Ken Skates, Cabinet Secretary for Economy and Infrastructure, said: "This is the first time a rail service has been procured and awarded in Wales, for Wales. It follows four years of work to develop a bespoke, innovative approach and responds to the lessons learned from rail franchising and infrastructure delivery across the UK in recent years.
"I will be using the new cross-government delivery board I have set up through the new Economic Action Plan to work with Transport for Wales, ministerial colleagues across government and partners such as the Development Bank of Wales and the Valleys Taskforce to ensure we maximise the economic development opportunity we have in front of us."