KeolisAmey has been chosen to operate Wales and Borders rail service
The Welsh train network will soon undergo a great transformation with a new operator chosen; improving the passenger experience and the connections across the country…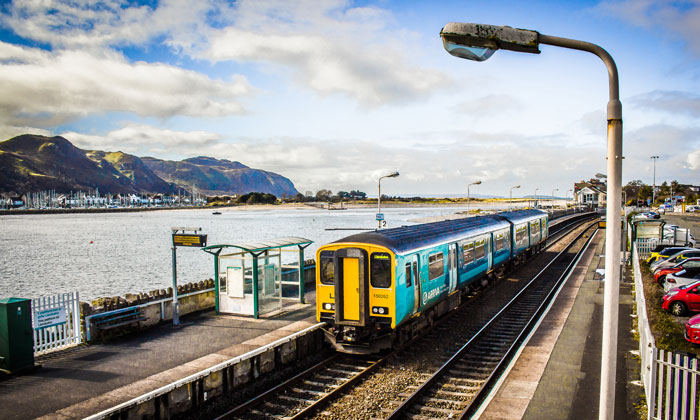 The Welsh Government has announced its intention to award the contract to operate the Wales and Borders rail service, and South Wales Metro, to KeolisAmey.
Upon successful completion of a 10-day standstill period, the contract will run from 4 June 2018 to 14 October 2033, with rail services transferring on 14 October 2018. This standstill period is normal procurement practice.
Alistair Gordon, Chief Executive of Keolis UK, said: "This will be a transformative new rail service for Wales and its borders which will see Keolis once more combine its worldwide expertise in passenger operations with Amey's engineering excellence. The procurement process was rigorous, resulting in transformative solutions for the benefit of all in Wales, and indeed, future generations.
"While the proposed changes won't happen overnight, the railway will be unrecognisable in five years thanks to the vision of the Welsh Government." 
KeolisAmey is a joint venture partnership of Keolis and Amey and currently operates the Docklands Light Railway (DLR) in London, which, when considering reliability, is consistently better than 99 per cent. Additionally, the company operates and maintains Greater Manchester's Metrolink – the largest tram network in the UK.
Andy Milner, Amey's Chief Executive, said: "Building on our successful partnership with Keolis, which already sees us deliver two high performing services, we are honoured to operate the Wales and Borders service.
"This is a great opportunity for us to use our joint capabilities to deliver a first-rate service. We will be focused on working with Transport for Wales to transform the existing infrastructure and introduce new trains to significantly improve the passenger experience, as well as creating hundreds of new jobs and apprenticeship opportunities.
For the past 15 years, Arriva Trains Wales has operated the rail services in Wales and the Borders.
Tom Joyner, Managing Director for Arriva Trains Wales said: "We have helped passenger numbers grow from 18 million to 33.5 million and have expanded the number of services we operate from around 620 services per day, up to more than 1,000 per day.
"Our 2,200 colleagues, as well as the thousands of people in our supply chain, are looking forward to working with KeolisAmey in the coming months. We will work to ensure as smooth a transition as possible and to support the successful delivery of the new passenger service agreement. Our customers can look forward to some important changes here in Wales and the borders, which will have a positive impact on the people and communities."
MTR Corporation submitted a bid for the contract and although they were not handed a win, James Price, Chief Executive, Transport for Wales, said: "We thank them for their participation in the competitive dialogue process. We built a positive and constructive relationship with MTR's bid team and were impressed by their collaborative approach throughout the process."
Jeremy Long, CEO – European Business, MTR Corporation, said: "Congratulations to KeolisAmey, we wish them every success with the franchise. MTR is very disappointed not to have been chosen to run the Wales and Borders franchise and not to have the opportunity to bring our proven record of providing excellent passenger service, and of successfully delivering railway infrastructure, for the benefit of passengers and the wider community in Wales."