Chicago's rail improvement project receives investment of $474 million
The corridor improvement project will eliminate multiple conflict points, add double-tracking and enhance key linkages to improve capacity…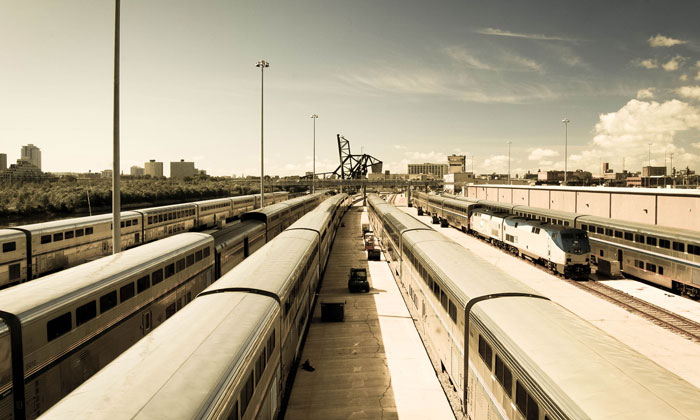 One train junction in Chicago
Governor Bruce Rauner has announced the U.S. Department of Transportation (U.S.DOT) will firstly award $132 million toward the 75th Street Corridor Improvement Project, which is considered an essential element of the Chicago Region Environment and Transportation Efficiency (CREATE) Program.
The award, through the Infrastructure for Rebuilding America programme, leverages additional private and public contributions for a total investment of $474 million to fix one of the country's most complex and complicated segments of railroad.
"This award will result in a significant advance for our transportation system," Bruce said. "It means we can finally eliminate the 75th Street bottleneck and start enjoying the commercial benefits that come with modernisation and a more efficient movement of goods and people through Chicago and Illinois. It is a tremendous achievement by all of the partners involved."
The grant is the largest received by Illinois under the two previous U.S. DOT's discretionary grant programmes. The accomplishment was made possible due to the work of the Illinois congressional delegation but especially U.S. Reps. Rodney Davis and Dan Lipinski.
"While the 75th Street Corridor Improvement Project is located in Chicago, it's progress is critical to the entire state of Illinois," said Rodney Davis. "The award will go a long way in alleviating train congestion in the Chicago area that has slowed down the movement of products and prevented access to reliable, high-speed rail between Chicago and downstate Illinois."
The 75th Street corridor serves more than two million freight cars annually. In addition, more than 30 Metra trains and 10 Amtrak trains pass through it daily. The corridor improvement project will eliminate multiple conflict points, add double-tracking and enhance key linkages to improve capacity and efficiency, leading to an estimated $3.8 billion in economic benefit.
The major elements include a CSX Railroad flyover bridge to eliminate intersections with other tracks, a 71st Street underpass just east of Western Avenue that will erase 10,000 hours of motorist delay per year and new tracks and crossovers at the belt railroads, where trains presently travel as slow as 10mph. Construction is scheduled to start in winter 2018.
Also included is funding to complete studies and designs for a second set of Belt Railway Company of Chicago tracks and a new rail flyover connecting Metra's Rock Island District and SouthWest Service lines.
The $132 million federal award is matched by $111 million from the Illinois Department of Transportation, $116 million from the American Association of Railroads, $78 million from Cook County, $23 million from Metra, $9 million from the City of Chicago and $5 million from Amtrak.
"The 75th Street Corridor Improvement Project represents a true partnership," Illinois Transportation Secretary, Randy Blankenhorn, said. "Thanks to Rauner's leadership and the determination by everyone involved, we have arrived at a solution that not just helps the region, but the entire country."