SMEs will benefit from Network Rail's new industry-wide contractual changes
The contractual changes are part of a number of improvements being made to help create a healthier environment for suppliers at all levels…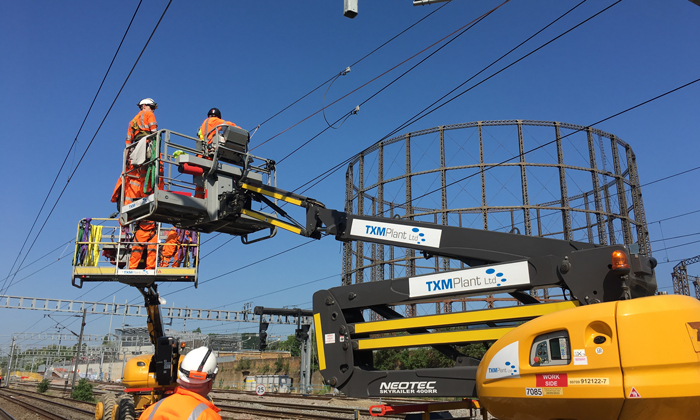 Thousands of UK small-to-medium enterprises (SMEs) will benefit from revised contract terms as Network Rail changes how major suppliers on the railway pay their subcontractors.
Network Rail is making significant changes to contracts ahead of the upcoming five year funding period (CP6), which will underpin the delivery of their next investment programme. The most substantial changes to contract terms will commit suppliers to pay their subcontractors within 28 days and remove the use of retentions on those payments. This has been an area of debate across the industry for years due to the detrimental effect it can have on smaller suppliers. 
Having implemented a best practice 'Fair Payment Charter' in 2011, Network Rail described the decision to formalise this regime for CP6 as "the next natural step".
Stephen Blakey, Commercial Director, Network Rail, said: "The Fair Payment Charter was about recognising that cash flow is the 'life blood' for every supplier by committing to pay for goods and services in a fair, predictable and timely way. Harnessing the support we have already received from our major suppliers, we have taken the next natural step and formalised that approach for CP6. It sends a signal as to the value we place on a sustainable supply chain and the way we want to do business.
"We recognise the challenges faced by smaller suppliers and are in a position to influence the way work on our railway is delivered and paid for. It is in our interest to have a sustainable supply chain at all levels – they are vital to the successful delivery of our projects and the safe operation of Britain's railway."
Removing retentions, which withhold large sums of money from sub-contractors until project completion, will place smaller suppliers in a stronger financial position. Being paid promptly, within 28 days of completing work, also means that contractors are owed a smaller amount of money at any one time, again strengthening their cash flow.
"The changes will make a significant difference to smaller suppliers in particular, who rely on regular cash flow to operate successfully. We want to foster an environment that is fair, sustainable and encourages growth, but not at the expense of our larger suppliers. The changes are something our major contractors are very supportive of and we continue to work closely with them to help manage this effectively," added Stephen.
In further moves to assure cash flow, Network Rail is introducing the use of project bank accounts on some of its major projects, meaning payments to subcontractors can be agreed by the client and scrutinised more closely. This move will provide greater certainty and reassurance to SMEs delivering work on their projects.
Network Rail's decision to make these changes has gained support and appreciation across the sector. They have consulted with their key suppliers to ensure they are on board and appreciate that it is a natural next step in driving industry change.
Alastair Reisner, Managing Director, CECA, said: "Real change in industry requires real leadership. Since its Fair Payment Charter, Network Rail has provided this leadership. It has worked with its suppliers in a managed process to roll out prompt payment and is proving that, where there is a will, clients and industry can work together to axe unwanted and costly retentions."
John Cox, Managing Director (Rail), VolkerFitzpatrick, said: "VolkerFitzpatrick, in support of the leadership shown by Network Rail, consider the financial health of our supply chain to be of critical importance to meet our delivery commitments and as such we are fully supportive of formalising our commitment to fixed payment terms of no more than 28 days and the avoidance of holding retentions on our supply chain."
Andries Liebenberg, Managing Director, AMCO, said: "Network Rail's introduction of sub contract payment terms and abolition of retentions is wholeheartedly endorsed by Amco. Through this, Network Rail are recognising the value and contribution of the whole supply chain and extending the collaborative principles already established through the Fair Payment Charter. This is an industry leading example of how to embrace the supply chain and demonstrates how we can all work together to bring efficiency, value and a great service to our collective stakeholders and customers."