Melbourne begins Future Leaders Program to strengthen the future of Australasian rail
Australasian Railway Association (ARA) has initiated a programme for 37 young leaders to ensure they receive networking and project experience in the rail sector…
Aiming to create and retain great leaders throughout rail, the 2018 ARA Future Leaders Program has commenced in Melbourne, bringing emerging leaders from throughout the Australasian rail industry together to develop their leadership skills and network across the sector.
Danny Broad, CEO, Australasian Railway Association (ARA), said: "Thirty seven young stars from across our industry have come together to develop their leadership abilities, establish valuable networks and ultimately complete projects that address challenges facing rail.
"As contemporary leaders, they have been put into diverse project teams and are being challenged to look for ways to incrementally improve our industry by developing innovative solutions to real challenges.
"It is vital we invest in our future leaders so rail can deliver the tidal wave of infrastructure investment heading our way whilst innovating and adapting to the changing transport landscape.
"I'd like to thank the ARA member companies who recognise the need to invest in our young leaders through this programme so that they have the confidence and leadership tools they need to succeed in the future of our industry.
"The successful participants went through a rigorous application process and I congratulate them on being chosen and committing to the 2018 ARA Future Leaders Program," concluded Danny Broad.
The 2018 ARA Future Leaders Program is structured across three face-to-face workshops. The final projects will be presented as part of the AusRAIL 2018 Agenda in Canberra. Metro Trains has sponsored workshop one and Jacobs is supporting the 2018 programme.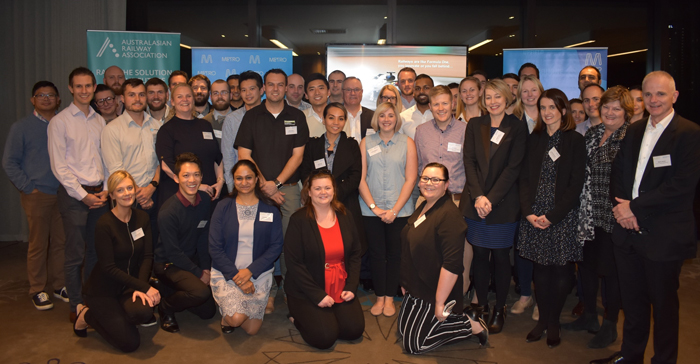 Related organisations
Related regions
Related people