Great North Rail Project sees Network Rail invest £18 million in freight sidings
An £18 million investment in the Peak District's railway is expected to benefit the environment, the economy and the regional road network.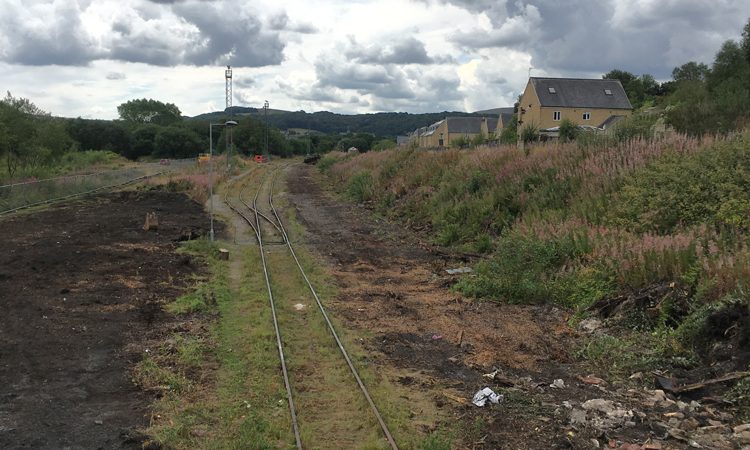 As part of the Great North Rail Project, Network Rail is investing £18 million to lengthen freight sidings in Buxton, in the East Midlands region of England.
This vital investment will allow even longer freight trains to operate across the railway network, transporting construction materials from Buxton's quarries to destinations across Britain.
Extending the track by 430m will allow freight trains to increase their number of wagons from 18 to 26. This will help provide an economic boost for local quarries and future national construction projects with an extra 2,500 tonnes of material transported by each train. 
Having longer trains also helps create a cleaner environment, as each freight train removes 76 lorries off the road and each tonne of freight transported by rail lowers carbon emissions by 76 per cent.
James Dean, Chief Operating Officer at Network Rail, said: "Freight trains play an important role in the operations of UK PLC. This is why, as part of the Great North Rail Project, we're delighted to announce an £18 million investment to lengthen well-used sidings, so that longer freight trains can load at Buxton in the future."
The 430m railway extension runs through a former council-run waste facility which will be made safe and landscaped.
Network Rail will install 1,822m of new drainage to ensure the sidings are able to cope with heavy rainfall. The existing public footbridge will be extended and better lighting fitted to limit the impact of light on nearby residents.
The Buxton sidings project started in March 2018 and will be complete in April 2019 with no disruption to passenger and freight services. The scheme is one of a number of investments across the network to make it possible for longer freight trains to operate between the Peak District and the south of England.