SBB at InnoTrans 2018: Solutions for rail 4.0
At InnoTrans 2018, SBB will be presenting its developments in rail traffic control and train monitoring systems as well as other innovations: From award-winning solutions for rail operations and automated train operations right through to a cutting-edge door-to-door mobility concept.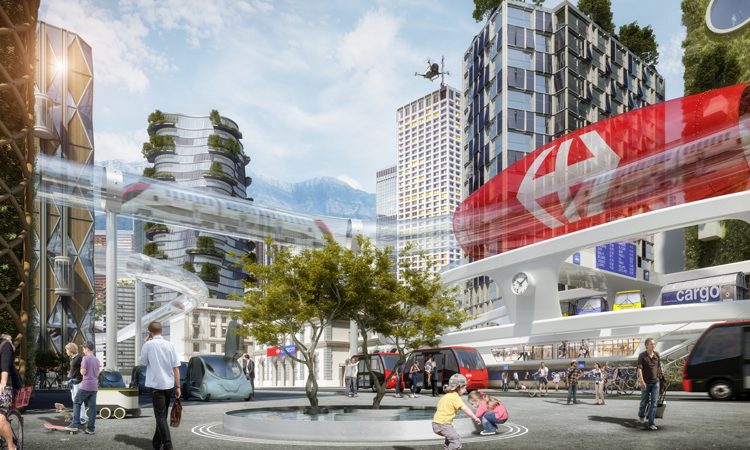 At InnoTrans, the international trade fair for transport technology in Berlin, SBB will be showcasing its latest operational developments in three specialist talks and at the stands of its respective partners.
SBB owes its success in part to its innovative products and services. Now, the railway itself is getting smarter. Equipped with new technologies, digitalisation and automation, the smartrail 4.0 programme embodies the future of Swiss railway operations, which SBB is actively promoting. In autumn 2018, for instance, they will operate its first self-driving train as part of a pilot project.
SBB is also working on sustainable service concepts, testing innovative mobility solutions and enhancing the environmental advantage that railways hold over other forms of transport. With its Green Class innovation and research project, SBB has been studying mobility patterns and has created a truly extraordinary offer: Complete door-to-door Mobility-as-a-Service. The combined mobility solutions include not only use of public transport and an e-car but also use of a parking space at the station.
For optimum rail traffic control, the network is managed by a special control system, the Rail Control System (RCS). This ensures a complete overview of several installation types with just one system. Developments in SBB's wayside train monitoring system (WTMS) enable uncompromising safety. The risk of disruption is minimised by monitoring trains and high-risk areas of the track network. Early detection of technical problems on trains enhances safety and route availability.
For instance, SBB's load management software, which won the 2018 SAP Innovation Award, enables huge energy savings to be made through the real-time control of and optimised interplay between power production and consumption.
These winning products have been put through their paces on Europe's busiest rail network. SBB's solutions are also well received internationally and are already highly regarded by several other railway companies that are making use of them.
Visit SBB at InnoTrans: Hall 7.1b, Stand 210