Freight railroads prepare for Hurricane Florence
U.S. freight railroads are taking direct action to protect their employees, customers and infrastructure as Hurricane Florence is predicted to hit the eastern seaboard.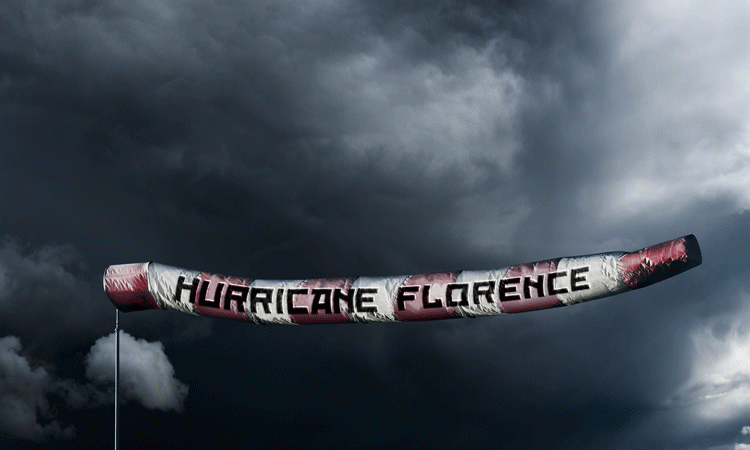 The Association of American Railroads (AAR) has announced that railroads are actively working with government agencies including the Department of Homeland Security (DHS), the Federal Emergency Management Agency (FEMA) and the Federal Railroad Administration (FRA) to monitor the path of Hurricane Florence and its potential impacts. The information is then aggregated into accessible dashboards enabling all parties to constantly keep abreast of storm developments.
U.S. freight railroads operate 24 hours a day, seven days a week, over more than 140,000 miles of track across the nation's vast and diverse landscape; putting them in the direct line of major weather events. Over the years, railroads have developed an effective strategy and process to protect employees, ensure network safety and mitigate impacts on their customers before, during and following major storms.
As Hurricane Florence approaches, railroads have established command posts to coordinate storm preparations, implement contingency plans, conduct impact assessments and initiate response actions. These plans entail a range of initiatives, including, but not limited to:
Removing locomotives and rail cars from yards and areas at risk of flooding
Rerouting traffic out of areas likely to be affected
Staging rail employees, equipment and materials to areas surrounding the projected track of the storm to enable prompt response and recovery actions
Continuous updates to customers on storm preparations, potential service disruptions and projected restoration of service.
Furthermore, railroads are working with local, state and federal officials to ensure they can deploy teams to inspect, assess, and, as needed, clear, repair, or restore damaged infrastructure to enable resumption of safe train operations as quickly as possible. If necessary, the railroads can bolster local relief efforts by delivering critical supplies such as food, water and lumber into affected areas and moving debris caused by storm damage out of these areas.
Hurricane Florence is currently projected to be a Category 2 storm and railroads are taking this threat very seriously.
Related topics
Related regions