Brightline to build new rail corridor connecting Southern California and Las Vegas
This project will be Brightline's first corridor outside Florida and the second privately funded express intercity passenger service in the nation.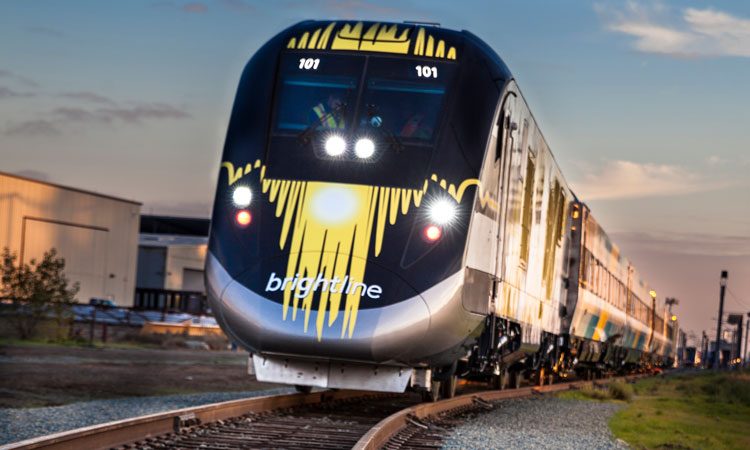 Brightline has agreed to acquire XpressWest, a high-speed rail project with rights to develop a federally approved corridor connecting Southern California and Las Vegas.
Within this contract Brightline will acquire 38 acres of land adjacent to the Las Vegas strip for the construction of a station and mixed-use development. The station is expected to be located within the resort corridor and will be a major intermodal hub with access to taxis, buses, shuttles and limousines.
"Brightline is changing transportation in our country by connecting heavily trafficked corridors that are too long to drive and too short to fly," said Wes Edens, co-Founder and co-Chief Executive Officer of Fortress Investment Group. "Our experience in Florida is proving that private-sector investment has a meaningful role to play in developing transportation infrastructure. We're excited to bring Brightline's world-class and convenient travel experience to Southern California and Las Vegas."
According to ridership studies, travellers make more than 50 million annual trips between Las Vegas and Southern California. Currently, those travellers are limited to traveling by air or car, and Brightline expects to offer a convenient alternative that will take the journey time to less than two hours.
"The introduction of high-speed rail between Las Vegas to Southern California will bring significant economic and environmental benefits to our state and support increased tourism," said Nevada Governor, Brian Sandoval. "Brightline has built a proven model for privately funded high-speed rail service in Florida and we are excited to welcome them to Nevada."
As a result of the XpressWest acquisition, Brightline will take over the development, construction and operation of the project and work with federal and local transportation officials to connect Las Vegas with Victorville, California, with future plans to expand into the Los Angeles area.
The first phase of the corridor is expected to be built on a right of way within and adjacent to Interstate 15, traversing 185 miles with no level or pedestrian crossings. Construction is expected to begin in 2019 and Brightline is planning to begin initial service in 2022.
"Brightline's model is setting a new standard for train travel in America," said Patrick Goddard, President of Brightline. "This announcement is an important milestone for our company as we reimagine transportation between these major metropolitan areas. We look forward to working with the region's stakeholders to make this vision a reality."
Similar to Brightline's operations in Florida, the corridor between Southern California and Las Vegas is expected to generate major regional economic benefits, including construction and permanent job opportunities and local and state tax revenue.
"California has a vision for a modernised rail network that is fast, clean and convenient for travellers, and the introduction of Brightline service linking Southern California to Las Vegas will help us achieve that vision," said California State Transportation Agency Secretary, Brian Annis. "Brightline will be beneficial for our economy and our transportation system."