Renfe and Texas Central sign agreement for the Houston-Dallas high-speed project
The "AVE" Houston-Dallas/Fort Worth will connect cities in less than 90 minutes in a corridor that has two of the first five economic regions of the U.S.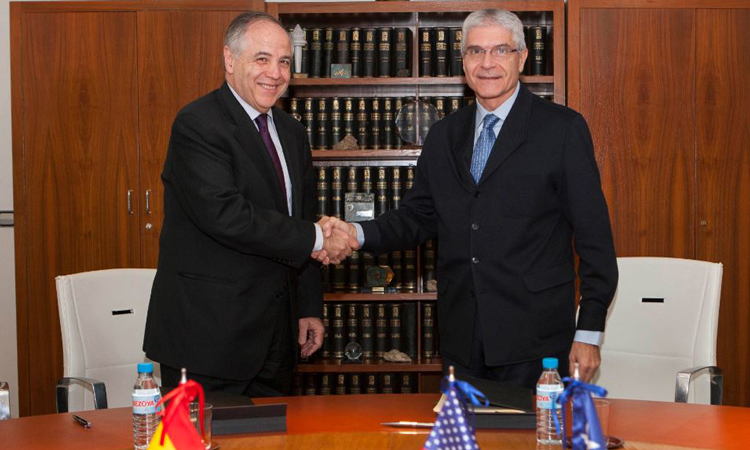 Isaías Táboas (President of Renfe) and Carlos Aguilar (CEO, Texas Central)
The President of Renfe, Isaías Táboas, and the CEO of Texas Central, Carlos Aguilar, have signed the agreement that sets the bases of their collaboration in the high-speed project to unite the cities of Houston and Dallas in the state of Texas.
After a very competitive and demanding process among other global reference operators, Texas Central, private developer of the project, announced the election of Renfe and Adif as strategic partners.
Following the first phase as technical advisors in the development, design and construction, the announcement made by Texas Central in October 2018 confirms that Renfe and Adif will assist in the subsequent plans of operation and maintenance for the set-up of the service, including the operation of trains, maintenance of equipment and other services.
The Texas high-speed train is promoted by Texas Central, a private company supported by investors who plans to develop the project without public funds to connect Dallas/Fort Worth with Houston in a travel time of less than 90 minutes. The route has a length of 240 miles. In addition to the Dallas/Fort Worth and Houston stations, it will have an intermediate station in Brazos Valley.