Texas Central names Renfe as a high-speed train operating partner
The Texas train will be based on the latest generation of Central Japan Railway's Tokaido Shinkansen train system, the world's safest mass transportation system.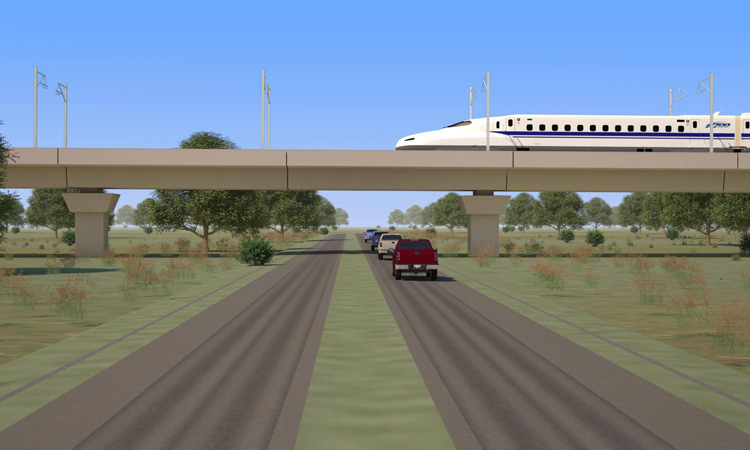 Texas Central have announced Renfe to be the train's operating partner, adding another key industry player to a project that will revolutionise Texas travel.
Renfe runs 5,000 trains daily on 7,500 miles of track in Spain, transporting more than 487 million passengers and 19.6 million tonnes of freight in 2017.
The selection of an operating partner marks another major step forward for the Houston-North Texas high-speed railroad.
"After an intense review of the world's best railroad operators, we selected Renfe as the operator for the Texas Central Railroad. Renfe has established a reputation for excellence in railroad operation in Spain and across the world and we welcome them aboard," said Texas Central CEO, Carlos Aguilar. "Having the operator, the design build and technology teams all on board and able to collaborate will ensure all aspects of the railroad are integrated and efficient. The combination of these global experts sets the foundation for the new job-creating industry we are bringing to Texas."
Renfe, in partnership with Adif, was chosen after a highly competitive review of global railroad operating companies and will now provide technical advice on the design and construction of the train and assist in the further development of operation and maintenance plans; preparing the railroad for passenger service.
The operator will run the trains; maintain system components, such as the engines, signals and other equipment; oversee ticketing, passenger loyalty programmes and other services.
"Today's announcement is extraordinary news for Texans and for the Spanish railway industry," said Isaías Táboas, President of Renfe. "Texas Central represents a large high-speed train project in a country with high-growth potential, for which the Spanish experience will be of great help.
"Both Renfe Operadora and Adif have accumulated years and miles of high-speed railway development with professional teams, extensive experience and specialised knowledge. We are committed to the success of Texas Central in improving the mobility of Texans and others in the U.S."
The 200mph train will provide a safe, reliable and productive travel option, linking the nation's fourth and fifth largest economic regions in 90 minutes, with a midway stop in the Brazos Valley. The investor-led Texas project will be built and operated without taxpayer-funded state or federal grants.