Site of Longannet power station in Fife is chosen by Talgo for new factory location
More than 1,000 jobs are to be created at a new train manufacturing plant in Scotland by a Spanish company bidding to win HS2 rolling stock contracts.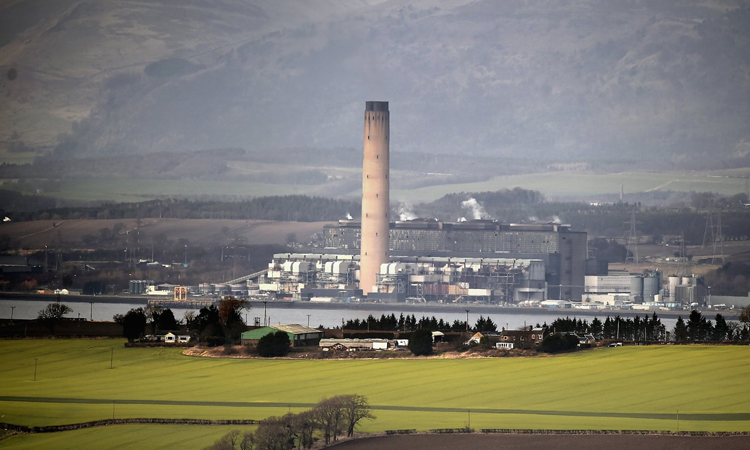 Spanish train manufacturer, Talgo, has announced its decision to select Fife as the chosen site for its first UK train factory.
The manufacturing base will be built at the site of a decommissioned power station on the north shore of Firth of Forth.
Completed over 18 months, the power station will be transformed into a 70,000 square foot factory. However, Talgo's plans are still dependent on winning train orders.
Talgo will also establish an innovation centre at its second preferred choice in Chesterfield, Derbyshire, to bring together UK suppliers.
If all is confirmed, the company will build a new generation of high-speed trains from its £40 million base, which will supply rail franchises across the UK – including HS2.
Talgo's President, Carlos de Palacio, said: "This has been a tremendously challenging mission for Talgo and I have personally seen excellence in all corners of the UK. The establishment of a manufacturing facility at Longannet is a significant part of Talgo's future strategy. The location has been chosen because of its good connections and availability of skilled workers.
"Talgo's aim is to establish true UK manufacturing – rather than assembling from parts made elsewhere. This will be a team effort, requiring the 'Best of British.' Our 18-month mission has revealed a determination and willingness across Britain to do just that.
"Although there can only be one factory site, we have developed excellent relationships with areas that we have visited. We are continuing those relationships to ensure that Talgo's 'All Britain' strategy provides opportunity across the UK. The Innovation Centre at Chesterfield will create a focus for some of this work."
Talgo has said it is working with the Scottish Government to develop the branch line to the former power station and apparently discussions are taking place about electrifying the line.
Scotland's Transport Secretary, Michael Matheson, said: "Should Talgo be successful in its bid to win the contract for HS2 rolling stock, this new factory at Longannet would bring a great number of new jobs to Fife, which would be a welcome boost for the local area. However, the full economic impact of such an investment, and the supply chain opportunities it would bring, would be felt right across Scotland."