Russian Railways to construct and modernise Serbia's rail infrastructure
Russian Railways will help the Republic of Serbia with the construction and modernisation of infrastructure within the region's rail network.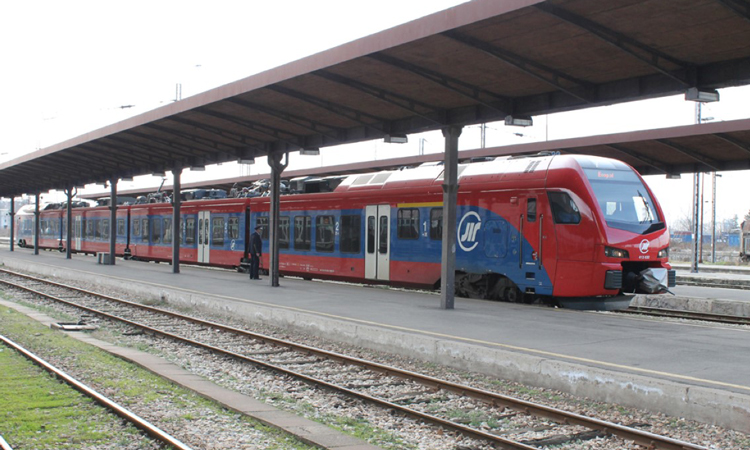 A current EMU operating in Serbia
Director General and Chairman of the Board of Russian Railways (RZD), Oleg Belozyorov, and Vice Chairman of the Government and Minister of Construction, Transport and Infrastructure of the Republic of Serbia, Zorana Mikhailovich, have signed a Memorandum on the joint implementation of railway infrastructure maintenance in the Republic of Serbia.
Following this, a second contract was signed between RZD and JSC Serbian Railways for the engineering and construction of railway infrastructure and a single dispatch centre for train traffic control.
The document details the construction, and the supply of materials, as part of the second stage of reconstruction, modernisation and construction of a double-track railway. This 40.44km section of Stara Pazova–Novi Sad on the Belgrade–Budapest line frequently has trains operating at a speed of 200km/h.
Work will be carried out on constructing electrical infrastructure, architectural and construction (and related) facilities, electric-power facilities, regulating watercourses and arranging the right of way.
Under the terms of the contract, RZD International LLC will develop a project for reconstructing and modernising the Valjevo–Vrbnitsa–Border with Montenegro, 210km long, with prospects for subsequent works.
RZD will also engineer and build a single dispatch centre for controlling train traffic in Serbia. It is expected to take approximately three years to create.