Nexus Alpha integrates push notifications into existing TOC apps
The focus for train operating companies (TOCs) customer apps has traditionally been ticket sales, but why do they stop there?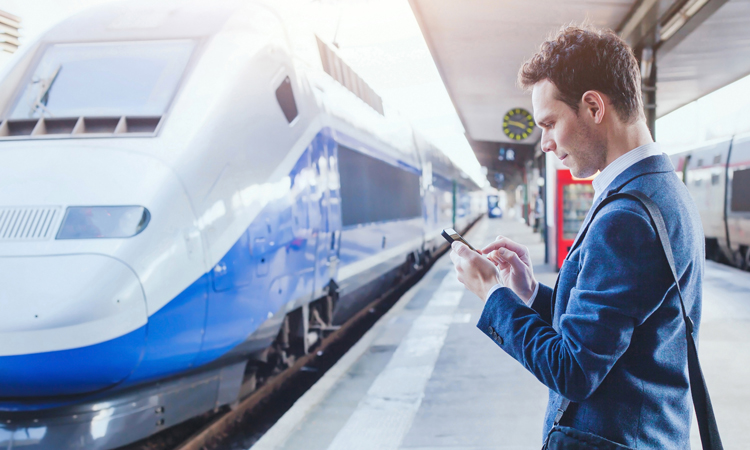 Using an open application programming interface (API), Nexus Alpha has started to offer push notifications to existing TOC apps, providing customers with real-time disruption information about their journey.
Paul Coleman, Business Development Manager, Nexus Alpha, said: "There is so much more information available and, with almost everyone armed with a mobile phone or tablet, people are used to having information at their fingertips. TOCs could add a great deal of value to their customer app by offering push alerts that notify any changes or disruptions to routes. This will put passengers in control by keeping them fully informed and improving their journey experience."
Push notifications would be a seamless addition to existing TOC customer apps and are a simple way to enhance the journey experience for customers. This could also include personalised information about a customer's specific journey or facility changes to their service or stations. Instead of being frustrated by a lack of information, passengers will know exactly what is happening and be able to make choices that best suit their journey needs. Push notifications can include everything from information on route cancellations, alterations and delays to services and station facilities.
Data to drive geographical maps can be provided to show a customer's current location and any diversion routes that are in place, plus location-specific data set to a pre-defined radius so disruption from all operators can be made available. Nexus Alpha could also offer multi-model push notifications such as Transport for London (TfL), real-time bus and tram information if the data is made available.
Paul continued: "The service could also be extended to allow customers to provide direct feedback to TOCs, enabling them to respond or react in a timely manner. Enhancing the TOC app is a simple step but offers a much richer customer experience and the potential to greatly increase customer satisfaction and loyalty. Information collected and shared from the API will also create a better understanding for the TOC of customer needs and travel habits."
The API is totally flexible and can be configured to channel any information available through the TOC app. Customers would be able to select and personalise the information they receive and, with location services enabled, alerts would be specific to their journey on that particular day.
Paul concluded: "In an age where information is so freely available, this is a natural next step for TOCs to enhance their app. The possibilities the API offers will be of huge benefit to TOCs and a 'Quantum Leap' in the control and experience a customer has on their journey."
Related organisations
Related people