High-speed rail tunnel linking Finland and Estonia receives €15 billion of funding
If successfully completed, the infrastructure between Helsinki and Tallinn would be the longest undersea tunnel in the world.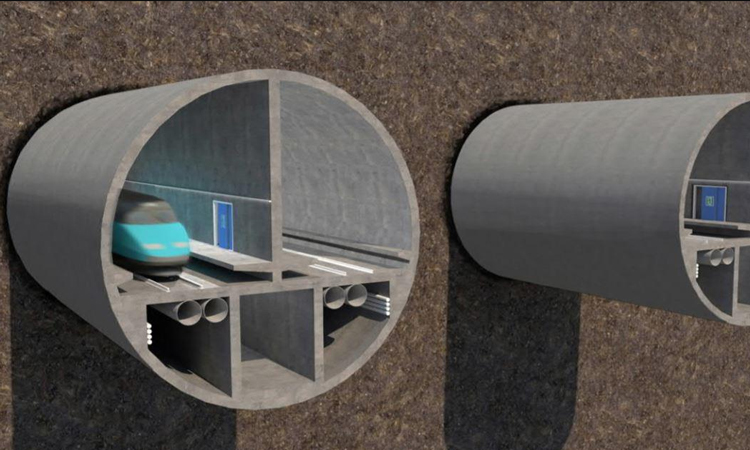 Creating a tunnel between Helsinki and Tallinn
China's Touchstone Capital Partners has allocated €15 billion of funding for the proposed undersea Helsinki-Tallinn rail tunnel; connecting the capitals of Finland and Estonia.
The parties involved – including the developer of the project FinEst Bay Area Development – are negotiating the details of the funding for the next six months, but it has been agreed that one third of the funding will come from venture capital (providing Touchstone with a minority stake in the project) and two thirds from debt financing.
Finland and Estonia, divided by the Gulf of Finland, have been planning to construct the undersea rail tunnel for years. The 100km-long tunnel is expected to reduce travel time from a two-hour-long ferry journey to approximately 20 minutes.
In 2018, a feasibility study for the project was completed, which estimated that the project will cost up to €20 billion, including planning, tunnel construction, the building of two artificial islands, stations, terminals and depots.
There would be a huge positive impact on the economies of both countries as a result of the tunnel – effectively creating a major metropolitan area spanning the Baltic sea.
Gustav Valtonen, the Founder of FinEst Bay Area Development, said he is very pleased with the agreement signed. "Touchstone has extensive experience in financing similar large private infrastructure projects," he said.
In 2018, Finland's Minister of Transport and Communications, Anne Berner, said: "The tunnel would, together with the Rail Baltica railway project and the Arctic railway line, connect the Arctic region with the heart of Europe via Finland.
"The tunnel could thus be a significant project for all of Finland and Europe, not just Helsinki and Tallinn."