Hupac, will automate its route planning via Nexiot's digital solutions
Nexiot's digitisation solution is providing Hupac transparency in their supply chain processes and will be used to further automate planning processes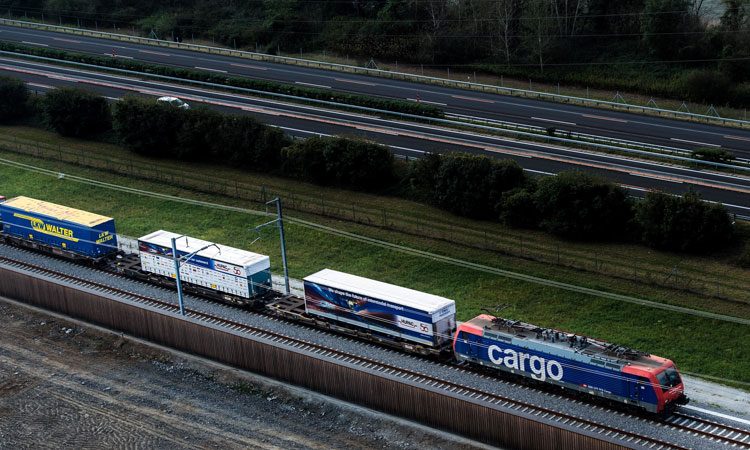 Hupac already uses self-sustaining sensors from Nexiot to receive real-time updates on its intermodal wagons.
Swiss intermodal network operator, Hupac is planning to automate its route planning and traffic management processes by using sensor data and analytics provided by Nexiot.
Hupac is already using Nexiot's self-sustaining sensors to provide real-time updates from wagons, which are fitted with the devices. These sensor's send messages on information such as location, impact events, border crossings and mileage every five minutes.
The rail transport specialist will now fully integrate Nexiot's software solution into its in-house cargo management systems to predict delays, route out journeys and manage traffic.
"We began working with Nexiot two years ago when we applied the smart sensors to 1,000 of our intermodal wagons," said Aldo Puglisi, responsible for Digitalisation and Business Processes Reengineering at Hupac Intermodal.
"When we began to analyse the data generated by the sensors in collaboration with Nexiot, we realised that it could be used to identify and predict weak spots in the supply chain, helping us make more informed planning decisions in an optimal way."
Following a trial late last year, Puglisi said Hupac is now aiming for a complete integration with Nexiot's digitisation solution, which would allow many of the planning processes to be automated, saving valuable time and money.
"This is exciting because fewer manual entries imply fewer errors and the information can also be shared with our partners to make the entire supply chain process more transparent and efficient." He added.
Hupac is one of Europe's leading intermodal network operators, delivering freight across Europe and beyond, to destinations in Russia and the Far East with some 110 trains on the move daily.
"Nexiot, is providing its customers with the highest level of transparency across the supply chain, which enables them to differentiate their offering, increase efficiencies and unlock additional revenue potential," said Marcel Scheurer, Chief Commercial Officer at Nexiot.
"Our distinctly collaborative integration approach and operational industry experience, help our customers to extract the maximum value out of the technical solution."
Related topics
Related people