Denmark's first high-speed rail line officially inaugurated
Denmark's new high-speed line will provide passengers with shorter journey times, more travel opportunities and fewer delays and cancellations.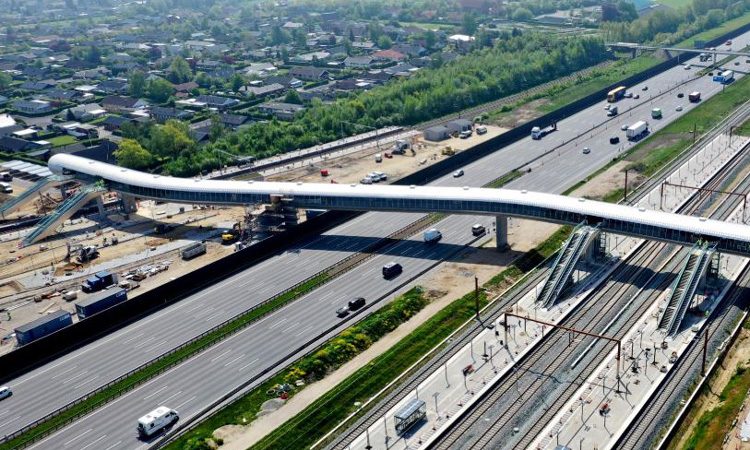 Photo credit: Banedanmark
Denmark's first high-speed railway line has been inaugurated and will run between Copenhagen and Ringsted, allowing trains to travel at speeds of up to 250 km/h. The new line will better tie Zealand and the rest of Denmark together and will give commuters throughout the country better rail services and shorter travel times.
With the track in full service, it will help to relieve the already heavily trafficked section between Copenhagen and Roskilde.
Per Jacobsen, CEO of Banedanmark, said: "The new Copenhagen-Ringsted railway line significantly expands the railroad's capacity. This makes the railways to and from Copenhagen more efficient and more robust. With the new track, we get a much better road map, more trains and fewer delays. passengers."
Køge Nord Station
Along the news line, the Køge Nord Station will give commuters from both Køge and the surrounding area better links to better public transport than ever before.
Jette Aagaard, Project Director for the Copenhagen-Ringsted project, said: "The station will be a new gateway to Copenhagen and an important step on the road for the approximately 8,000 daily users that the station will receive in the long-term. With its spectacular design, the station's 225 metre long footbridge will not only be a landmark for the new railway and for Køge, but also a significant landmark for green mobility."
The new station allows passengers to change to high-speed trains travelling to Copenhagen. From 2021, the high-speed-trains will be operational between Næstved and Køge, North to Copenhagen. This means in turn that there will be shorter travel times from all over South Zealand and Lolland-Falster.
Moreover, the station is equipped with parking facilities, making it easier for commuters and leisure passengers to access the station. 
Part of a future flexible transport system
The Copenhagen-Ringsted line forms part of a major upgrade of the railway in Zealand and Lolland-Falster. As such, the track has become an important part of a flexible transport system in the future.
With the Ringsted-Fehmarn line fully operational, it is now ready to receive additional traffic that the new Copenhagen-Ringsted high-speed service will provide.