Proposed Uinta Basin Railway considers environmental impact
The Uinta Basin Railway project, a proposed freight line connection in Utah, is considering the environmental impact of its construction and operation.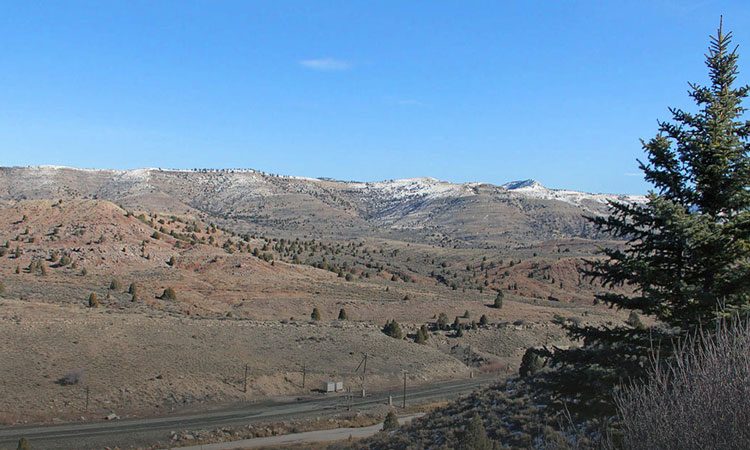 The U.S. Surface Transportation Board (STB) has made the first steps in preparing an Environmental Impact Statement (EIS) for the proposed Uinta Basin Railway.
The EIS will analyse and compare the potential environmental impacts of construction and operation of the proposed rail line and will evaluate if and how such impacts could be alleviated. It will also consider all reasonable and feasible alternative routes, and the no-action alternative.
The proposed Uinta Basin Railway aims to connect freight rail between the Uinta Basin in northeastern Utah and the U.S. interstate common-carrier rail network.
The Seven County Infrastructure Coalition hopes to gain authority from the STB to construct and operate the approximately 80-mile rail line, with the aim of offering freight carriers a cost-effective alternative to road.
Currently, all freight moving into and out of the basin is transported by trucks on the area's limited road network, which includes one north-south two-lane highway (U.S. Highway 191) and one east-west two-lane highway (U.S. Highway 40).
The Coalition's preferred 'Indian Canyon Route' would extend generally southwest from terminus points near Myton, Utah, and Leland Bench, Utah, to a connection with an existing rail line owned by Union Pacific Railroad Company (UP) near Kyune, Utah. It would generally parallel U.S. Route 191 through Indian Canyon and would be located within Utah, Carbon, Duchesne, and Uintah Counties in Utah.
It would consist of a single track constructed of continuous-welded rail and would require a right-of-way approximately 100 feet wide along much of its length, although this could be substantially wider in some locations. The proposed Uinta project would include significant regrading and cut-and-fill to traverse the rugged topography of the project area; new access roads for construction and right-of-way maintenance; several railroad tunnels; and crossings of local roads, streams, trails, and utility corridors.
The STB's Office of Environmental Analysis (OEA) will be holding public scoping meetings as part of the National Environmental Policy Act (NEPA) process.
Interested parties are invited to submit written comments on the Draft Scope of Study, potential alternative routes for the proposed rail line, and other environmental issues and concerns during the 45-day public comment period, which ends on 3 August 2019.
Related topics
Related regions