Britain's railways have yet again been revealed as the safest in Europe
Britain's railways are still the safest of the EU's top ten biggest railways, but failure to address key risks could jeopardise this position.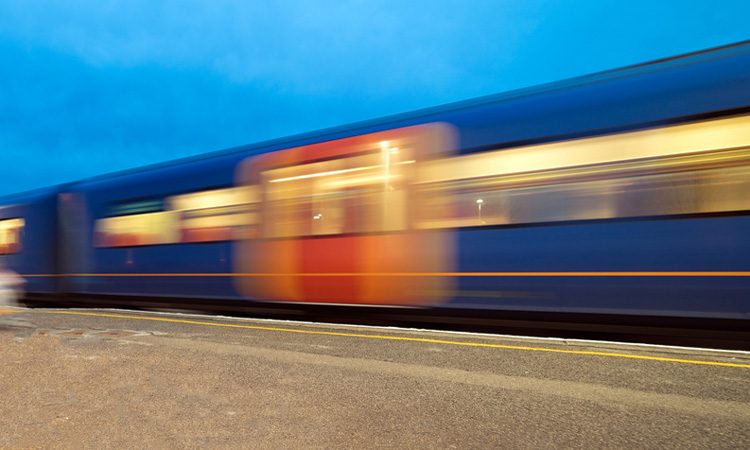 The latest Annual Health and Safety Report for Britain's railways has been published by industry body RSSB.
The train is still one of the safest forms of transport, the car being 26 times as risky, the bicycle over 400 times and motorcycle over 1,500 times.
The report shows that there have been an unprecedented 12 years since the last train accident causing fatalities to passengers or the workforce. This is in stark contrast to the bygone eras of the 1980s and 1990s, and the notoriety of the Clapham Junction (1988) and Ladbroke Grove (1999) train crashes, when fatal accidents occurred almost every year.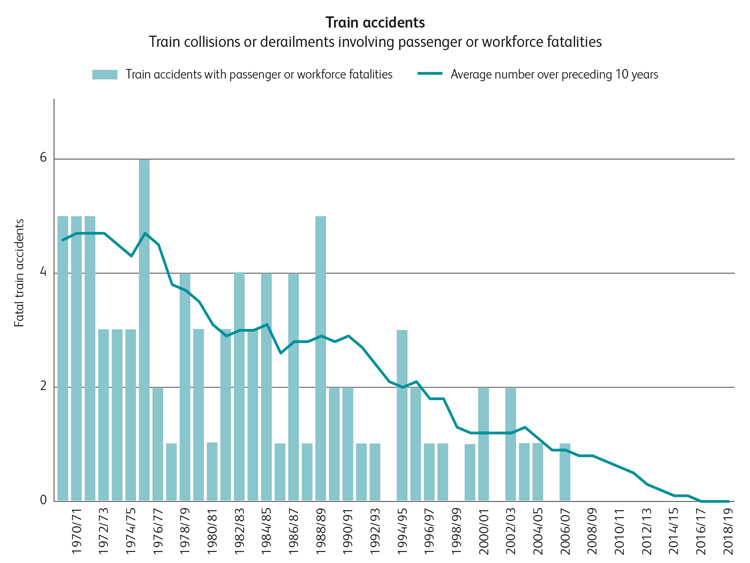 However, RSSB is keen to point out that the big issues that lay at the heart of those accidents such as fatigue, signals passed at danger, and management of change, are still key risks today.
Indeed, in the financial year 2018-9, the number of signals passed at danger in Britain rose above 300, with the overall risk increasing.
An industry-wide survey of the rail workforce also found that 22 per cent felt excessive levels of sleepiness, leading to fatigue. More action is also needed to combat verbal and physical assaults on rail staff.
There are also concerns about people working on the track, with the number of near misses with trains remaining high and the first workforce fatality from being struck by a train in nearly five years.
As the industry embarks on another era of change, RSSB is keen to give an early warning that the targeted efforts to improve health and safety on the railways must be reinforced and improved to avoid stagnation or even complacency.
Commenting on the AHSR, RSSB's Director of System Safety and Health, Ali Chegini, said: "As an industry it's critical that we don't lose sight of the overall positive big picture provided in the Annual Health and Safety Report 2018/19 but we must also continue to focus on those areas of risk that require more proactive attention.
"We can't lose sight of the importance of essential health and safety management in the new five-year control period. Especially in an era of major structural and organisational change. 
"Network Rail has already started on a programme of devolution, the Williams review may usher in further changes to industry structure, and new technology will change how the railway operates.
"At RSSB we will continue to help hold up the mirror to our members, crunch the numbers, aid the learning, and encourage cross-industry debate and action.
"We'll also be refreshing the Leading Health and Safety on Britain's Railway strategy and continuing to improve the products and services used by our members to drive safety improvement."