Nexxiot to showcase its digital rail freight solution to the U.S. market
Already market leader in connecting rail freight cars across Europe, Nexxiot will present its digital solution and services at the 2019 Railway Interchange in Minneapolis, Minnesota.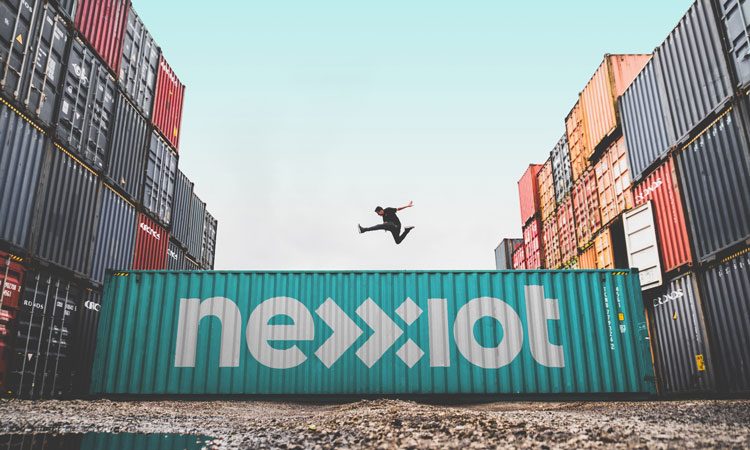 ©Nexxiot/Kaique Rocha, Pexels
Nexxiot, Europe's leading enabler of the digitialised supply chain, has established a newly-formed team in Dallas, Texas, where it will manage its activities in the United States.
The company enables customers to gain digital control over their transport assets and expand their services to shippers. IoT sensors are attached to the transport objects and communicate raw data in real time to the Nexxiot cloud platform, where it is then processed and analysed. For increased insights, the company provides a use-case oriented platform that brings transparency beyond track and trace. At Railway Interchange 2019, Nexxiot will present itself for the first time to U.S. customers.
Nexxiot CCO, Marcel Scheurer, said: "Logistic companies in the USA are under enormous pressure to innovate and digitalise. We can relieve them of these worries. With our system we not only have the needs of logistics providers in mind, but also help shippers and their customers by digitalising their logistics. Nexxiot acts as a strategic partner and thinks of the supply chain from start to finish and beyond. We develop business cases in close cooperation with clients and obtain an excellent sense of the problems that they are facing and what drives their value."
The Nexxiot solution creates transparency along the supply chain and enables customers to differentiate their own business models. When attached to transport objects, IoT sensors generate data such as location, temperature or shock. They can also act as gateway for additional external sensors. This data is then analysed by machine learning algorithms. As a result, Nexxiot enables railcar owners and operators to stand out from others in the logistics industry.
B2B sector will adapt to B2C consumer habits
The company aims to digitalise the rail freight sector across verticals such as oil and gas, chemicals, automotive, retail and more. Transparency is essential for the optimisation of rail transportation:
Marcel said: "I think a lack of control and oversight in rails logistics is no longer necessary today. Soon, the transparency that we are used to in the B2C area will be applied to the B2B sector. Today, when I order something from the internet, I know exactly about its status and whereabouts! With our software and analytics, we can not only determine where the freight is and whether it will arrive on time. We can also tell if there have been any critical shocks on the way or if theft has occurred."
Andrew Malakoff, President of Americas at Nexxiot, responsible for the U.S. business, said: "Information about the freight's condition, destination, origin and punctuality can be obtained at any time with Nexxiot. Customers can monitor and optimise their transport flow worldwide by subscribing to specific service packages. These range from maintenance optimisation, to fleet management and freight monitoring."
Open software for different IoT-solutions and existing systems
Nexxiot develops IoT sensors which require no external energy source. Yet, the company's strength lies in its adaptability to other IoT systems. It thus supports the diversification of the customers' business. On the hardware side, it can be connected to a multitude of IoT sensors. Just recently, the company started a partnership with sensor provider OnAsset Intelligence. The software can be integrated into existing front-ends and transport management systems. Nexxiot also supports its customers with the implementation and commercialisation of the new digital products and solutions.
Andrew said: "By leveraging our platform, with business analytics, our customers are able to fully understand the impacts and actions across their supply chain. This crosses several barriers; understanding dwell time, theft en-route, cargo impact, shock pattern analysis, dynamic ETA and ultimately providing the customer with better services."
First appearance overseas at Railway Interchange
Marcel said: "With our expansion into North America, we want to continue our growth of the past months. In Europe, we are already market leader in connecting rail freight cars. Now we want to convince the large rail freight market in the USA of our services and enable the digitalisation of supply chain here."
From 22-25 September 2019, Nexxiot will present its solution and services at the Railway Interchange in Minneapolis, Minnesota (booth 2926), North America's largest railway exhibition.
Andrew said: "We will make the best possible use of the fair to introduce our innovative services. In our opinion, the logistics-savvy audience in Minneapolis is the ideal target for this. Transparency along the supply chain is an important issue for all logistics companies in the USA."
Related organisations
Related people