GB Railfreight urges next government to prioritise decision on HS2
GB Railfreight insists that a decision on the future of the HS2 scheme must be made as soon as possible following the December general election.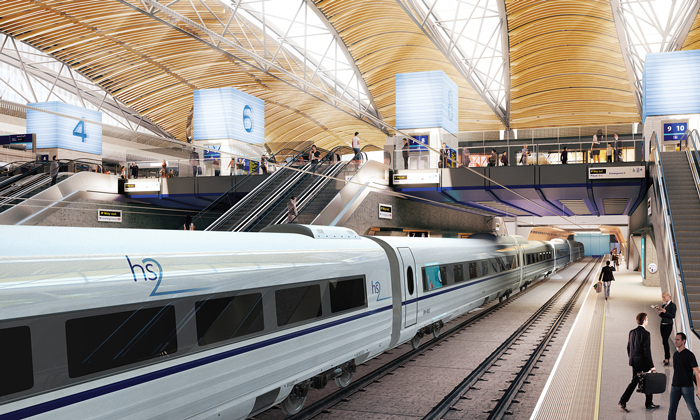 Managing Director of GB Railfreight, John Smith, is emphasising the importance of the next government prioritising making a decision on the future of the High Speed Two (HS2) scheme following the general election that will take place in December. Smith warns about the impact of continuing delay, and that the risk of cancellation poses a threat to the UK's economy and future infrastructure schemes in the UK.
Smith said: "The decision to review the project at this late stage has led to uncertainty across the construction supply chain across the UK.  With a decision on the project now confirmed to be delayed until following the general election, it is important that the next government provides a clear view on the future of the scheme as soon as possible. Further delay will mean that people and resources which have been built up ready for work on Phase One to start might be lost as business won't be able to afford to keep them in readiness for a final decision to be taken.  This could lead to the project facing further cost increases and delay as this capacity will have to be built up again."
The government recently commissioned an independent review of the scheme, aiming to provide a clear go or no-go decision on the future of the scheme. The general election in December means that there is a risk that the decision will be pushed back further, lengthening the period of indecision. Approximately 2,000 businesses have helped to prepare for the construction of HS2, with 9,000 people currently employed in relation to the project – these numbers show how the result of the collapse of HS2 would be devastating in a multitude of ways. 
Smith continued: "A decision to cancel the project would be a significant blow to the economy of the West Midlands and the country as a whole.  It would also cause long term damage to the construction and engineering sector and the UK's ability to deliver major infrastructure projects."