San Bernardino County high-speed rail project to receive $3.25 billion
The project is expected to drastically decrease carbon emissions by removing 4.5 million car journeys yearly and contribute 16,000 employment opportunities.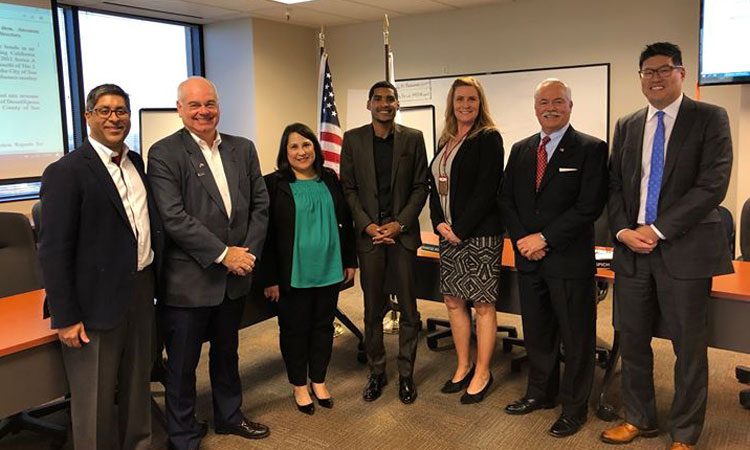 Copyright: IBank
Desert Xpress Enterprises received approval on 23 October 2019 for a $3.25 billion bond request to contribute to the development of a high-speed rail project in the County of San Bernardino. The California Infrastructure and Economic Development Bank (IBank) Board approved the request to issue the tax-exempt fixed rate revenue bond, the largest request in its history.
Nancee Robles, Acting Executive Director of California Infrastructure and Economic Development Bank, said: "This is an exciting day not just because it's the largest bond request IBank has ever received and approved, but also because of what having high-speed rail can do for Southern California. The IBank team and all of the other entities involved were extremely dedicated to seeing this project through. We're proud to be involved in helping to bring this major infrastructure project to San Bernardino County and the surrounding area."
The project will span from Southern California to Las Vegas, a total of 130 miles of rail. The high-speed line is predicted to remove an estimated 4.5 million car trips yearly, eliminating 645 millions pounds of carbon emission from the I-15 corridor.
California Infrastructure and Economic Development Bank Chairman of the Board, Lenny Mendonca, said: "Moving toward clean, green electrified high-speed rail is the future. [Yesterday's] vote is evidence of our state's commitment to making this happen in California. We look forward to continuing to work with Desert Xpress as they move towards their goal of project development to ensure that its XpressWest program and California High-Speed Rail can work cohesively."
The project is expected to provide more than 15,750 people with construction jobs, as well as employ over 400 people when the rail system is online and operational.