Virgin Rail Group welcomes West Coast franchise extension discussions
Virgin Rail Group is in discussions with the DfT regarding an extension to the current West Coast rail franchise agreement…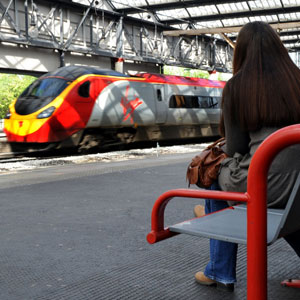 Virgin Trains Passenger. Photo: Virgin Trains
Stagecoach Group plc ("Stagecoach") confirms that Virgin Rail Group ("VRG") is in discussions with the Department for Transport ("DfT") regarding an extension to the current West Coast rail franchise agreement
VRG is a joint venture between Stagecoach and Virgin Group and operates the West Coast franchise through its Virgin Trains brand and the franchise was due to expire in March 2012.
The discussions, which follow an approach from the DfT, involve the terms of a franchise extension until early December 2012. VRG is also in discussions with the DfT about its plans for new Pendolino carriages that have been programmed to be available to go into passenger service by December 2012.
As previously announced, VRG has pre-qualified to bid for the new Intercity West Coast rail franchise. The Government confirmed today that the new franchise will start on 9 December 2012 and run until 31 March 2026, with an option to be extended by up to 20 months.
Virgin Rail Group Chief Executive Officer Tony Collins said: "We are pleased to have been invited by the Government to discuss an extension to the current West Coast franchise. This would mean we would continue to run services for passengers for an additional eight months at an exciting and challenging time for the country with the Olympic Games next year.
"We look forward to continuing our discussions with the Department for Transport with a view to concluding a commercial agreement that will be in the interests of passengers and deliver value for money to taxpayers."