North West business leaders supporting Todmorden Curve
North West business leaders are coming out in support of the vital Todmorden Curve rail link…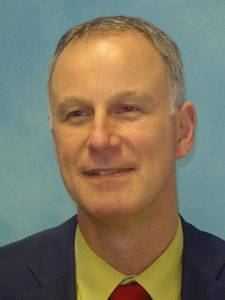 Steve Rumbelow, Chief Executive Burnley Council
North West business leaders are coming out in support of the vital Todmorden Curve rail link that could see faster trains running on a direct connection between Burnley and Manchester by 2014.
Network Rail this week announced the completion of a detailed assessment, giving an engineering seal of approval for the feasibility of the project that will cost just £8million – it seems that the final hurdle will now be raising the necessary cash to see the project through.
Members of Burnley Bondholders have unanimously declared their support for the project – the organisation is a consortium of 50 businesses from the Burnley area that has been successfully working to transform perceptions of the town and to encourage inward investment.
Stephen Ackers is a Burnley Bondholder and the MD of Lanway. The IT solutions business has its national headquarters in the Lancashire town. Mr. Ackers , said: "It's great news to hear about the feasibility of the Todmorden Curve project. There is a massive case for this project to go ahead now. Independent research showed that the project would benefit Burnley's economy by £8.4million per year – so the economic benefits would outweigh the costs within the first year of operations."
"When you look at the £8billion cost of cross-rail in London, you have to say that the reinstatement of the Todmorden Curve at just £8 million represents extremely good value for money," he added.
The Todmorden Curve is a 500-metre stretch of track that hasn't been used since the 1960s – its reinstatement will radically cut journey times between Burnley and Manchester to just 40 minutes.
The reopening of the route will mean that commuters won't have to change trains or use bus services, all of which take over an hour.
Steve Rumbelow, Chief Executive of Burnley Borough Council, added: "The economic case is proven; the engineering case is proven: now the task is to ensure more of the right people hear our incontrovertible investment case. To link an area with a strong service sector to an area with a strong manufacturing sector, an area of higher paid employment and excellent economic growth to an area with huge investment in education, including two universities, and high skills goes beyond a good business sense; it is simply good common sense."
"This is a major priority for Burnley, but there would be beneficiaries spread across the region, notably in Manchester, who would benefit from our glorious countryside, wonderfully equipped schools and world-class businesses…plus, when Burnley get back in the Premiership they can hop on the train to visit Turf Moor!"