Brightline launches campaign for rail safety and mental health awareness
Brightline's unique campaign is hoping to reduce the number of suicides by rail, following an increasing number of incidents since 2017.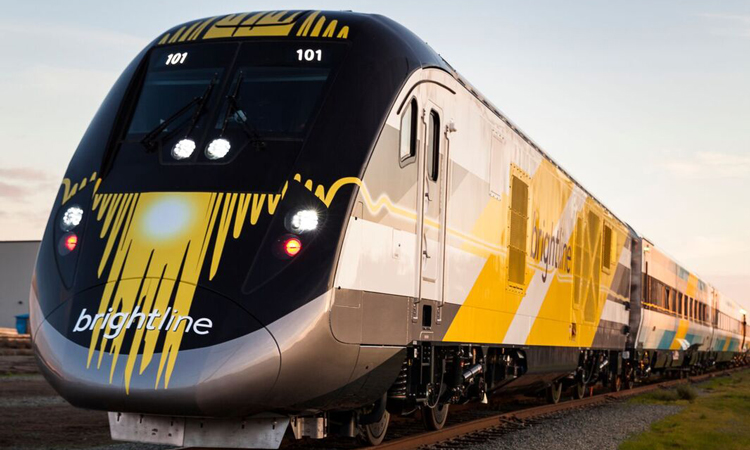 Credit: Brightline
Brightline has announced its new initiative to promote rail safety and mental health awareness by unveiling its new Brightline Buzz Boxx in Palm Beach County. As the centrepiece of the unique initiative, in partnership with 211 Helpline and Operation Lifesaver, the Buzz Boxx is a mobile barbershop designed to engage with communities that interact along the rail corridor and educate them on rail safety and mental health.
As part of the launch, dozens of residents received free haircuts at Brightline's West Palm Beach Station and Lake Worth Beach. Prior to having their haircut, all signed the Operation Lifesaver Rail Safety Pledge, promising to stay safe around railroad tracks. During the haircut, residents were able to connect with the barber and engage in meaningful conversations about mental health.
President of Brightline, Patrick Goddard, said: "Haircuts are a unique way to engage communities and make a personal one-on-one connection with individuals whilst sitting in the barber's chair. We are planning 60 activations across South Florida and the state this year, touching all of the communities along the rail corridor."
Though rail fatalities in Florida have decreased since 2017, suicides by rail have gone up – 75 per cent of incidents with Brightline were a result of suicide or drugs. Brightline is working with homeless organisations, youth centres and schools to help educate people on rail safety awareness and providing resources for mental illness.
Suicides are up in every demographic and age group, but it is the second leading cause of death between the ages of 15 and 24. The Buzz Boxx barbers have been provided with special mentorship training in order to best address the youth one-on-one, and providing encouragement and any necessary follow-up needed to help them succeed. 
Candi Spitz, spokesperson for 211 Helpline Palm Beach/Treasure Coast said: "Together with law enforcement leaders, Operation Lifesaver and Brightline, we are proud to engage in ongoing efforts to raise awareness for mental health issues and suicide prevention through this unique  mobile asset. The Brightline Buzz Boxx is a wonderful tool for outreach across South Florida and to directly engage with our most vulnerable communities."