Four U.S. states with highest railroad trespasser strikes revealed in FRA report
California, New York, Florida, and Texas have been named in a Federal Railroad Administration (FRA) report as having the highest number of fatal railroad trespasser strikes between 2012 and 2017.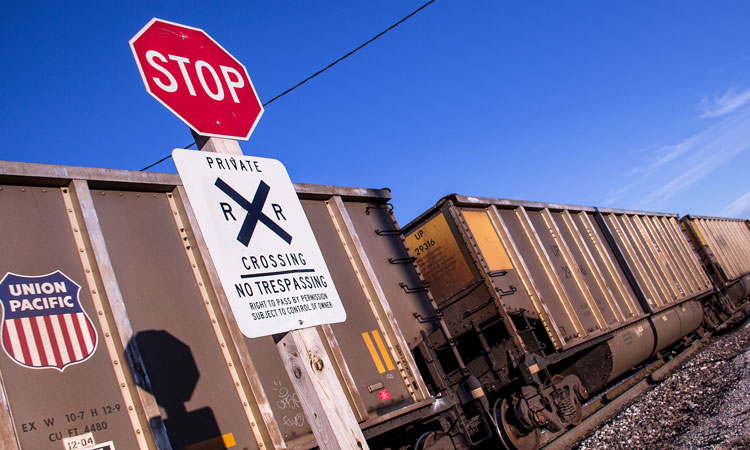 Released in January 2020, the FRA report provides a summary of FRA trespasser strike data between 2012–2017, including intentional (suicide) and accidental or inconclusive (non-suicide) fatalities on rights-of-way (ROWs).
The results of the analysis show that California, New York, Florida, and Texas consistently had the highest number of fatal trespasser strikes, regardless of intent. Fatal suicide strikes most often occur during the spring, while non-suicides occur most often in the summer. Suicides tend to take place during later evening hours (20:00 to 12:00) on both weekdays and weekends, while non-suicides tend to occur during weekday evening commute hours (16:00 to 20:00), and during early morning hours on weekends (12:00 to 4:00).
The analysis revealed that individuals are most likely to be between age 15 and 34 for all fatal strikes and, at the time of the strike, fatal suicides most often involve an individual lying down, while for non-suicides, individuals are most often walking/stepping. Suicides and non-suicide strikes both involve freight trains more often than passenger trains.
Trespassers on the ROW are defined by the FRA (2011) as, 'Persons who are on the part of railroad property used in railroad operation and whose presence is prohibited, forbidden, or unlawful'.
Objectives
The analysis of train strike data provides historical findings to FRA and railroads so they can address the populations and locations most at risk. The findings may also provide value in the development and implementation of strategies to mitigate the number of suicide and non-suicide trespasser strikes that occur on U.S. railways. This analysis also seeks to identify potential limitations that could lead to inconsistencies in the data, such as the number of categories available and the use of definitions.
The FRA's past efforts to address the problem of people trespassing on railroad property have focused on outreach to the public, railroads, and law enforcement agencies. In its 2018 National Strategy to Prevent Trespassing on Railroad Property report to Congress (National Trespass Strategy), FRA outlined a national, proactive approach to address the root causes of trespassing.
FRA regulations require railroads to report deaths, injuries, and occupational illnesses arising from the operation of a railroad. This reporting requirement includes trespasser casualties.
Trespasser casualties, including intentional acts of suicide, are the "leading cause of rail-related death in the United States" (FRA, 2018). Many of these incidents involved an individual being struck by a train. The impact of these incidents reaches beyond the loss of life: train crews experience trauma; railroads and their surrounding communities experience disrupted service and road closures with an estimated overall economic impact of 4.6 million per incident (FRA, 2018). Many trespasser fatalities are preventable. With a better understanding of how these incidents occur, including the intent of the trespassers involved, railroads can more efficiently and effectively design and implement countermeasures.
Related topics
Related organisations
Related regions