Vesconite Rail adds three new members of staff
Vesconite Rail, a polymer bearing and wear material distributor, has added three new members of staff in line with its intention of growing its share of niche polymer products supplied to the global rail industry.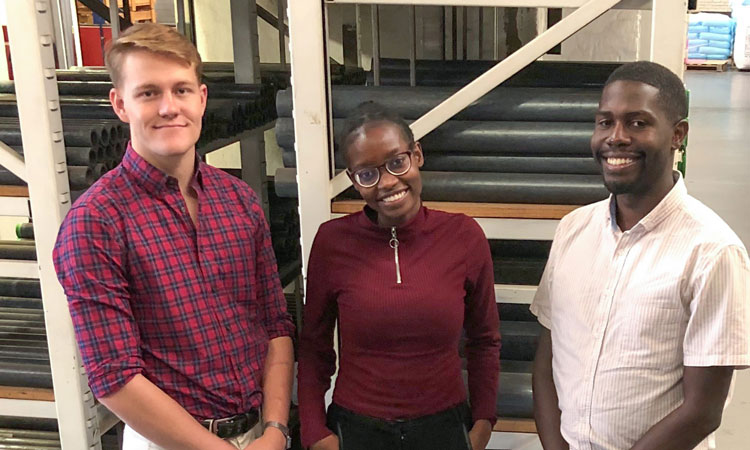 Vesconite Rail's newest appointees: (L-R) Graham Wiggill, Lebogang Machethe and Ronnie Mugisha
Lebogang Machethe, Ronnie Mugisha and Graham Wiggill have backgrounds in chemical engineering, electrical engineering and information and computer technology.
It is believed that the additional appointees will allow for increased contact with clients as well as additional marketing and promotional activities aimed at the rail sector, where Vesconite Rail has had considerable success with supplying side-bearer guides, bogie support pads, pedestal liners, centre liners, cross-anchor bushings, brake beam guides and hopper door bushings, among many other wear components.
The diverse range of staff skills will also prove invaluable in the multi-faceted railway engineering and rail transport industry, where the complex problem of rail and wheel wear is of central concern.
Related topics
Related organisations
Related people