DfT publishes coronavirus guidance for UK transport sector staff
Following the recent outbreak of coronavirus now affecting the UK, the Department for Transport has published new guidance for staff in the transport sector in partnership with Public Health England.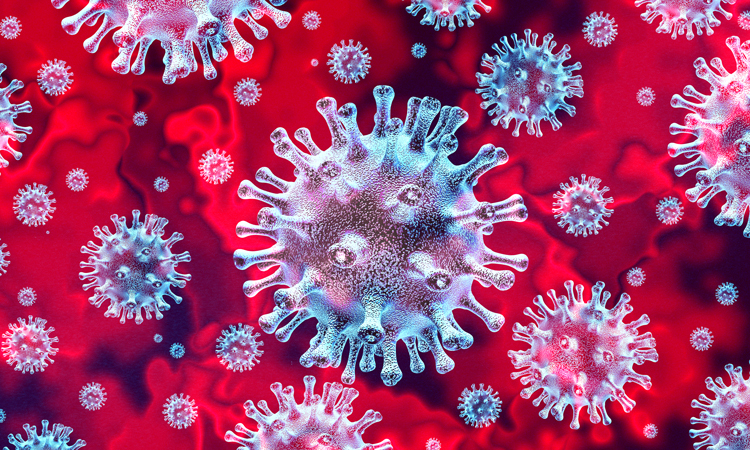 In partnership with Public Health England, the UK's Department for Transport (DfT) has published new guidance for staff in the transport sector on best practices when dealing with the coronavirus (COVID-19) outbreak.
When considering international rail, visitors may fly into Europe from specified areas but then travel around by other modes of transport, including Eurostar. However – despite Eurostar operating train services between the UK and France, the Netherlands and Belgium – there is currently no assessment of Eurostar passengers' recent travel history and no enhanced port health monitoring in place, but this will be kept under review.
Public Health England is recommending that passengers be asked if they have travelled to (or passed through) any of the specified areas within the last two weeks. If they have and feel unwell, then the passenger should be immediately assessed by Port Health staff.
Specified areas include: China, Hong Kong, Japan, Macau, Malaysia, Republic of Korea, Singapore, Taiwan, Thailand, Iran, northern Italy, South Korea, Hubei province, Vietnam. Cambodia, Laos and Myanmar.
Raising awareness
The DfT guidance features six sections, offering advice for staff working within the transport sector and outlining the information that is currently known about coronavirus, so that staff are as aware of the virus as possible. 
Facemasks
Staff are not recommended to wear respiratory masks, as they do not provide protection from respiratory viruses. Respiratory masks are only recommended to be worn by symptomatic passengers to reduce the risk of transmitting the infection to other people.
Hand hygiene standards
If staff are concerned that they may be exposed to risk, they should wash their hands regularly. Washing with water and soap is preferable to wipes and gels, as it removes any potential infection directly. Wipes and gels are good alternatives, if that is all that is available.
Handling baggage, post or freight
Staff should continue to follow existing risk assessments and safe systems of work. There is no perceived increase in risk for handling baggage, post or freight from specified countries.
If a passenger becomes unwell at a transport hub
Where possible, staff should ask if they have recently returned from one (or passed through) any of the areas listed in the coronavirus case definition in the last 14 days. If they have, where possible, staff should remove themselves to be at least two metres distance from the passenger and call for medical assistance, informing the medical staff that they have been to a specified country in the last 14 days.
Cleaning standards
Coronavirus symptoms are similar to a flu-like illness and include cough, fever, or shortness of breath. Once symptomatic, all surfaces that the passenger has come into contact with must be cleaned, including:
All surfaces and objects which are visibly contaminated with body fluids
All potentially contaminated high-contact areas, such as toilets and door handles
Clothing and linen used by the passenger should be set aside pending assessment of the passenger by a healthcare professional.
If a passenger becomes symptomatic on-board a vessel, train or aircraft
Cooperate with the emergency medical service or public health officials at the relevant port or airport, as far as possible.
Keep your transport company operations centre informed of any requests by the public health officials, such as requests for passenger information (except where provided by the passengers themselves) and crew details.
If the emergency medical services or public health officials are concerned that the ill person may have COVID-19, they are likely to request specific information to assist with the clinical and public health risk assessment.
Related topics
Related organisations
Related regions