Influential rail strategy supports need for new high speed line
The West Coast Main Line is facing a capacity crunch and a new high-speed line could well be the best solution…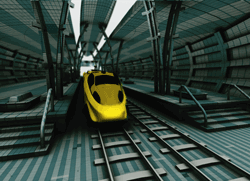 The West Coast Main Line is facing a capacity crunch and a new high-speed line could well be the best solution, a Network Rail report suggests.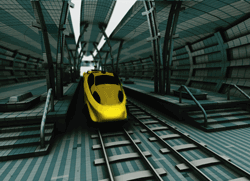 The report, the West Coast Main Line Route Utilisation Strategy (RUS), predicts the line will be running at full capacity at the southern end of the route by 2024 as demand is forecast to grow.
Some of the worst overcrowding on the WCML is expected to occur on the commuter and longer distance services between Northampton, Milton Keynes Central and London Euston during peak hours. As time progresses, this crowding is expected to become more severe, extending into the period between the morning and evening peaks.
A new high-speed line between London, Birmingham and Manchester would free up much-needed capacity on the existing line, providing significant extra capacity for faster commuter journeys at the southern end of the route and enhanced frequencies between the major towns and cities along the route, as well as more room for rail freight.
Paul Plummer, Network Rail's group strategy director, said: "The West Coast Main Line is Britain's busiest and most economically vital rail artery – but by 2024 it will be full, with no more space to accommodate the continued predicted growth in demand.
"There is broad consensus that Britain needs a high-speed network to provide better, faster journeys for passengers and create the extra capacity we need. This strategy provides more evidence that Britain must have a high-speed future."
The RUS considers options to enhance capacity and improve journeys for the route over the period 2012–2024, many of which make better use of the existing network. These include running longer trains, more long distance trains in the off-peak, faster services between Birmingham and Manchester and some additional fast commuter services into London. It supports the need to develop capacity for our freight customers, particularly at the northern end of the route.
Mr Plummer continued: "Thousands of businesses rely on the West Coast to reach their markets and prosper, and our strategy will provide extra capacity to help the economy grow. Making the railways more affordable is essential, and we will continue to work together with the rest of the rail industry to reduce costs and deliver better value for passengers and freight."
The strategy's publication follows a three-month consultation on the draft strategy (published in December 2010) with key stakeholders including train operators, local authorities and passenger groups.
Related organisations
Related people