Operation Lifesaver reports a drop in Canadian railway crossing incidents
The beginning of 2020 has seen some positive results, as Operation Lifesaver reports a decrease in Canadian railway crossing injuries year-on-year.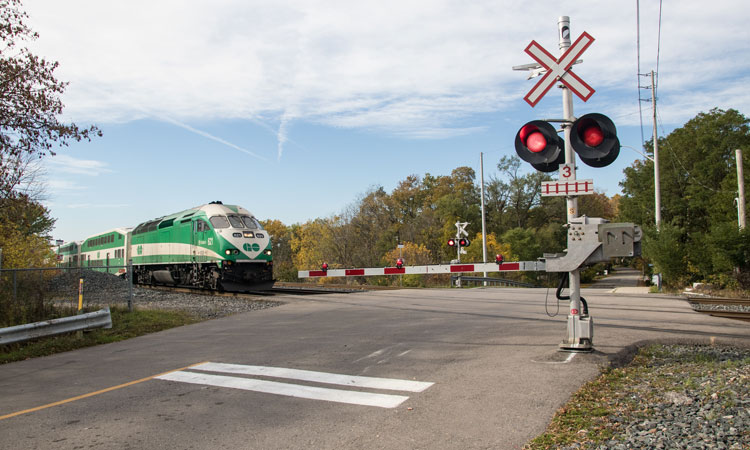 The number of Canadians killed or seriously injured in railway crossing and trespassing incidents has dropped.
The number of both fatalities and serious injuries reported in January 2020 in Canada was lower compared to the same month the year before.
Specifically, two people lost their lives in crossing incidents and another two died as the result of trespassing. There were no serious injuries.
This is the second month in a row that railway crossing fatalities have decreased. In December 2019, not one person lost their life in a crossing incident.
The report comes from Operation Lifesaver Canada (OL Canada), an organisation dedicated to preventing collisions at railway crossings and railway trespassing incidents in Canada, funded by the Railway Association of Canada and Transport Canada.
Whilst the organisation is encouraged by this positive trend, they are still working to reduce these numbers even further. OL Canada is working with the rail industry, governments, law enforcement, labour groups, the media, and other organisations and communities from coast to coast to increase awareness about rail safety – in the belief that rail safety is a shared responsibility. Their aim is to bring these railway crossing numbers down to zero – because they can be prevented. They are encouraging everyone to "obey all warning signs and signals, keep off train tracks and railway property, and heed Operation Lifesaver's motto: "Look. Listen. Live."
Related topics
Related organisations
Related regions