OL Canada's determination to prevent rail-related deaths and injuries
Sarah Mayes, National Director of Operation Lifesaver Canada (OL Canada) explains the launch of its new driver-training programme, expanding its successful testimonial campaign and how it is fostering new law enforcement partnerships during 2019.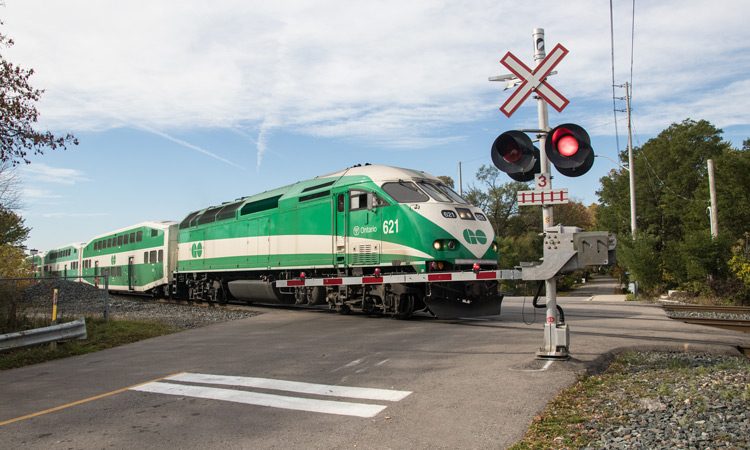 Picture this: Your vehicle is stuck on the tracks in the middle of a railway crossing. You watch as the crossing gates lower around you. You can hear the warning bells and see the lights from an approaching train. What do you do?
Earlier in 2019, Operation Lifesaver Canada (OL Canada) – a Canadian not-for-profit organisation dedicated to rail safety – unveiled its innovative Train to Drive (TTD) programme. The programme features two virtual-reality (VR) videos that immerse drivers in a 3D environment and test whether they know how to safely approach railway crossings and respond in life-or-death situations such as the one just described.
In the first video, the 'driver' must contend with congested traffic near a railway crossing and judge whether there is sufficient room for their vehicle to cross. The second video features nighttime conditions, poor weather and in-vehicle distractions that draw the driver's attention away from advanced warning signs. In both videos, drivers must make real-time decisions, and see the consequences of their choices in the safety of a virtual-reality environment.
OL Canada promoted its new TTD programme through an e-blast to hundreds of stakeholders, a press release, weekly social media posts and an advertising campaign on YouTube, Facebook, Instagram and Twitter – all of which have generated 80,000 visits to the Train to Drive website since February. They have also recently completed a mailout promoting TTD to 2,600 driver-education organisations across Canada and have already received several requests from schools wanting to use the programme.
To mark International Level Crossing Awareness Day 2019, OL Canada will be launching two new Train to Drive videos designed specifically for bus and truck drivers. Drivers will begin by choosing their 'vehicle' – a motor coach or a transport truck – and will then encounter a series of challenges, including poor road conditions near crossings and angled tracks with reduced sight lines. The new videos will be available for viewing on TraintoDrive.ca from the 6 June 2019, and the website will also provide rail-safety tips for professional drivers to use the next time they're behind a real wheel.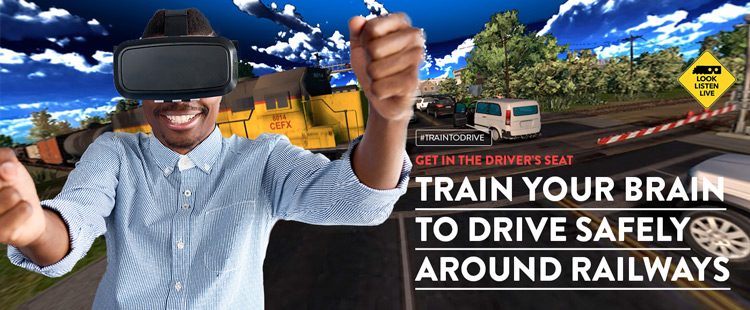 OL Canada expands successful testimonial video campaign
OL Canada will also be unveiling new #STOPTrackTragedies videos in 2019. The campaign was initially launched in September 2018, in partnership with Operation Lifesaver Inc. in the U.S., to mark the first joint Rail Safety Week in North America.
The #STOPTrackTragedies videos tell the personal stories of people affected by railway crossing and trespassing incidents, and include testimonials from victims, friends and family members, locomotive engineers, and first responders. The campaign highlights the tragic stories of people who were killed or seriously injured while engaging in risky behaviours near tracks and trains (such as wearing headphones while walking along the tracks, trying to beat an oncoming train to a crossing, or taking photos on a railway bridge). Not surprisingly, these emotional videos have resonated with audiences on social media, generating more than 3.8 million views on YouTube so far.
OL Canada has already produced three new #STT videos for Rail Safety Week 2019 (23-29 September 2019), each highlighting a different incident with its own causal factor (train-hopping, distracted driving, and cyclist trespassing). OL Canada believes there is no doubt that these new videos will be just as impactful as those in their 2018 campaign.
OL Canada fosters new law enforcement partnerships
Finally, OL Canada is pleased to be participating in Operation Clear Track for the first time in 2019. Operation Clear Track is the largest rail-safety law-enforcement initiative in North America (coordinated by Amtrak and Operation Lifesaver Inc.) which mobilises police across the continent over two days during Rail Safety Week.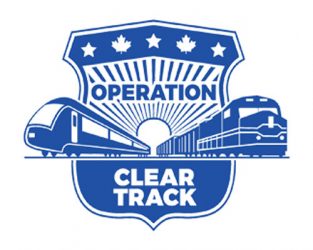 During the event, police will be asked to enforce railway crossing and trespassing laws at two crossings in their local jurisdiction. Violators will be given a verbal or written warning, or a citation if appropriate. Police will also be asked to distribute rail-safety tip sheets to motorists and pedestrians travelling over the crossings.
OL Canada has developed a website where Canadian law enforcement agencies can sign up to join the initiative. OL Canada will also be working with the Canadian Association of Chiefs of Police to promote the programme to its members in the coming months.
Continual efforts to achieve safety goals
Raising public awareness about the hazards associated with tracks and trains is a critical step in preventing rail-related deaths and injuries. OL Canada continues to look for new ways to achieve this goal – whether it's embracing innovative technologies, highlighting the personal stories of those affected by railway crossing and trespassing incidents, or fostering new partnerships with law enforcement agencies – so that we can maximise the reach of our rail-safety messages.

Before joining OL Canada, Sarah Mayes was Director of Public Affairs for the Railway Association of Canada, where she managed the association's day-to-day communications and media relations and oversaw its national advertising campaign. Prior to joining the association world, Sarah worked as an associate producer and reporter for the Canadian Broadcasting Corporation. Sarah holds a Bachelor of Science from McGill University (2001) and a Master of Journalism from Carleton University (2018).
Related topics
Related regions