Can open-source machine learning enhance CCTV at train stations?
Can security surveillance systems and associated analytics work in a station environment without disrupting the rail network? Zircon Software Ltd is working to find out.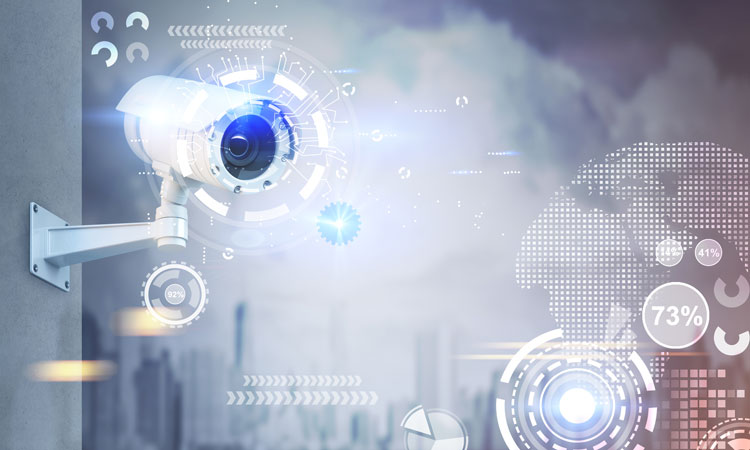 With funding from the UK's innovation agency, Innovate UK, Zircon Software Ltd is working to find out whether security surveillance systems and associated analytics can work in a station environment without disrupting the rail network.
To achieve this, Zircon are planning to utilise advanced video analytics, taking functional open-source machine learning (ML) libraries wrapped in bespoke software, to boost the efficiency of established CCTV systems.
Though cameras produce streams of data while filming, the systems that sit behind them need modernising to keep up with the video capability that large-scale CCTV operations can offer. Currently, video data is used as additional support for incidents that are witnessed on location.
The Innovate UK challenge aims to develop a system capable of automatically detecting potential passenger/rail safety issues, intending to enhance manual control room activities and station security and safety as a whole. The vision is to have video data inform control room operators of potential problems as and even before they occur.
Rather than reinvent the wheel, Zircon engineers have begun the process of engineering a bespoke statistical analytics engine that will pull together some of the best open-source tools from successful ML projects, such as TensorFlow. Instead of imitating a Harry Potteresque invisibility cloak with this technology as the TensorFlow.js team have done, these technologies will be utilised to raise alerts and reports on behaviours such as loitering, abandoned objects and crowd trend analysis.
Zircon is expecting that the utilisation of successful open-source software and other suitable toolsets will greatly reduce the time required to bring a prototype into a reality, and will reliably reduce response times for dealing with incidents.
Though specific to rail, there is some excitement surrounding the outcome of this challenge and its potential implications for other industry sectors with control room environments.
About the competition
The SBRI programme uses the power of government procurement to drive innovation. It provides opportunities for innovative companies to engage with the public sector and gain contracts to solve specific problems. Competitions for new technologies and ideas are run on specific topics and aim to engage a broad range of organisations.
Two new SBRIs have been announced to drive efficiency and safety in the rail industry. Network Rail will work with Innovate UK, part of UK Research and Innovation, to invest up to £3 million to address two of the objectives identified in Network Rail's CP6 funding strategy for research and development:
Automated tunnel examination

Security surveillance analytics for stations
 Zircon has won a place in the competition to develop a security surveillance analytics solution for stations.
This is the first phase of a two-phase competition. In the first phase, companies are expected to develop and demonstrate their analytics system using pre-recorded data.
Related organisations
Related regions