Maximising the benefits of your friction management programme: Selecting the right solution to fit your operational needs
ABOUT THIS WEBINAR:
This webinar took an in-depth look at the make-up of a successful friction management programme including on-board and trackside application equipment, high performance consumables, remote monitoring technology, as well as maintenance and filling activities.
Furthermore, the Webinar explored the benefits of successful friction management programmes and how these can be adapted in order to better integrate into your current operations to ensure maximum up-time.
KEY LEARNING POINTS OF THE WEBINAR:
Explore new methods to address track and wheel wear and improve asset longevity and performance
Understand how the industry is changing and where the challenges and opportunities are for the sector
Learn from a series of compelling projects case studies – discover how network owners and operators are benefitting from major cost efficiencies from applications of friction modifiers such as switch protection
Ask our expert speakers questions and benefit from their knowledge and guidance.

Register
Register to watch this on-demand webinar
Speakers
KEYNOTE SPEAKERS: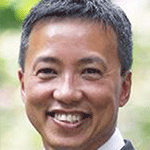 Ron Hui, Global Product Manager, L.B. Foster
Ron is the Global Product Manager of mobile friction management products at L.B. Foster Rail Technologies. He graduated from the University of British Columbia and is a professional mechanical engineer with over 30 years of experience in product development, manufacturing, project engineering and design. Besides engineering, Ron is trained in project management and new product development by the Schulich School of Business and the University of Chicago Booth School of Business respectively. For over 18 years, Ron has been with Kelsan Technologies, now part of L.B. Foster Rail Technologies, and has been responsible for the design and implementation of on-board solid stick friction management systems for high-speed, metro, light-rail and rail freight systems. To date, over 120 systems spanning over 60 cities globally have been successfully implemented. Besides working closely with system and train operators, Ron and the engineering team have successful working relationships with major train and locomotive OEMs including Progress Rail/EMD, GE, BT, Alstom, Siemens, CAF, Rotem, KHI, Hitachi, Kinki Sharyo, Nippon Sharyo, CRC, QDSF and ZELC.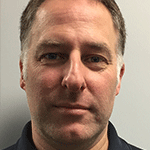 Marco Santoro, Technical Sales, L.B. Foster
Marco has worked in the field of friction management for 23 years with Kelsan, Portec and now L.B. Foster. He was responsible for solid stick applications (field trials and design) and for the pioneering of top of rail (TOR) into the east coast USA transit market for noise and corrugation control. In 2005, Marco relocated to the UK to lead the introduction of TOR to the European transit market. Upon return to North America, Marco was the Project Manager for the implementation and operation of the Total Friction Management Programme at CP Rail. His current position is Global FM Applications Manager, providing product expertise to the sales team and project management of FM implementation, development and field trials. Marco holds a BS degree in Geomorphology from Simon Fraser University in Vancouver.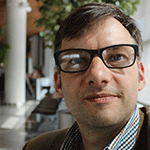 Jon Paragreen, Senior Applications Engineer, L.B. Foster
Jon graduated with a Master's degree in Chemical Engineering with Process Control and initially worked in the oil and chemical industry, working for BASF, BP and Conoco Phillips, before returning to university to complete a PhD in the field rheology and modelling fluid flow. Jon then went on to work as a lead test engineer for Rolls-Royce Fuel Cell Systems Ltd and has now spent the past 11 years working in the rail industry, firstly at Network Rail and now for L.B. Foster Rail Technologies. During his time in the railway industry, Jon has worked on a number of large European projects with railway infrastructure managers including DB, Trafikverket, SNCF, SZ, ADIF and ProRail, introducing new technology and applying research and best practice. At L.B. Foster Jon continues to work closely with customers identifying the most appropriate friction management technology for their needs, feeding customer needs into product development, as well as carrying out field trials and product demonstrations.
Related organisations
Related people