On-board electronic paper technology for passenger information
Read how LEDATEL have supplied Koleje Dolnośląskie (KD) with on-board electronic paper technology for passenger information.
The first of six hybrid trains ordered by Koleje Dolnośląskie (KD) – a regional rail operator in the Lower Silesian Voivodship of Poland – has recently arrived at the carrier's technical base in Legnica. After completing tests in October 2021, the train will be placed onto the tracks.
As part of the tender, the new trains were purchased from Newag and Pesa. Ecological investment of KD will speed up travel and increase comfort.
Łukasz Zgółka, Deputy Technical Director at KD, said: "The new trains for KD are characterised by ecological solutions. It is a low-emission vehicle, both in terms of electric and diesel traction, which meets the latest exhaust emission standards."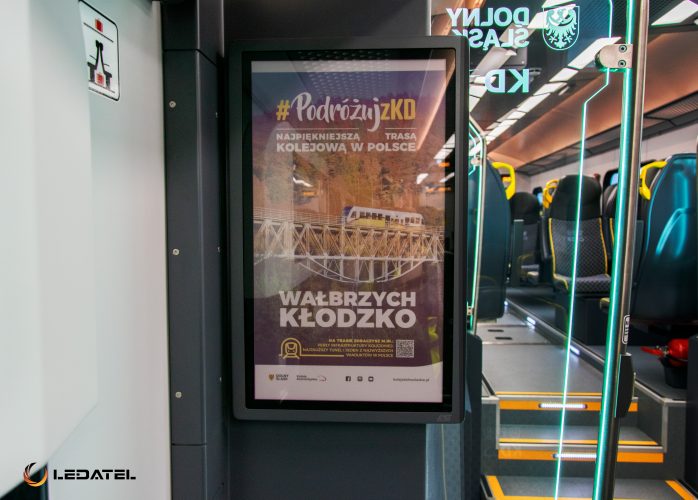 However, the use of innovative technology that allows the reduction of exhaust emissions is not the only eco-solution for the new trains.
In a world first, the trains include on-board electronic paper technology from E Ink for passenger information;  replacing printed posters in vehicles. This solution was provided by public transport IT systems developer, LEDATEL, which creates new standards in the ecological travel sector. Electronic paper technology saves electricity, making it possible to remotely manage the displayed content.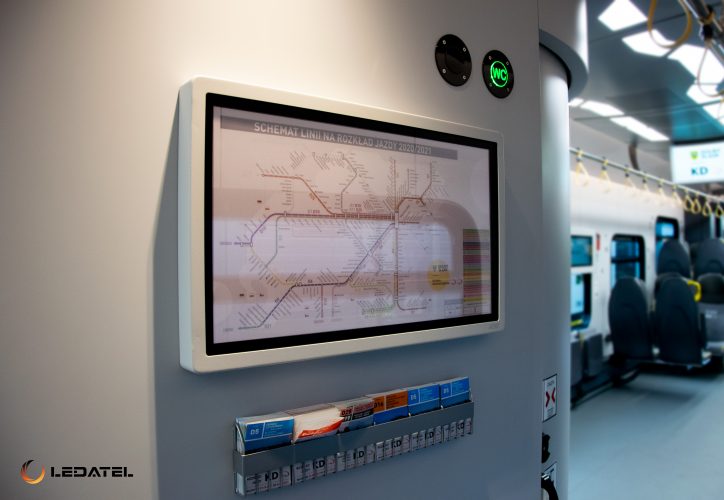 As the first company in the world to offer such a solution, LEDATEL were able to provide rail vehicles with a system based on e-paper technology. "Thanks to the work of the organisation's mechanics, electronics and IT specialists and the cooperation with Newag, LEDATEL have managed to create a unique product for KD, used to display content, including regulations or maps," said Paweł Korczakowski, IT Systems Sales Engineer at LEDATEL.
LEDATEL has created a system that replaces printed posters with colour displays and a platform for remote management of displayed content. The devices consume a minimum amount of electricity, only when the displayed content is changed (the content is displayed without the need for power supply). High-quality contrast does not tire the eyes (just like traditional paper). The LEOINK platform can be used on mobile devices and PCs. It allows to manage the time of displaying messages, group devices, and diagnose the correctness of their operation.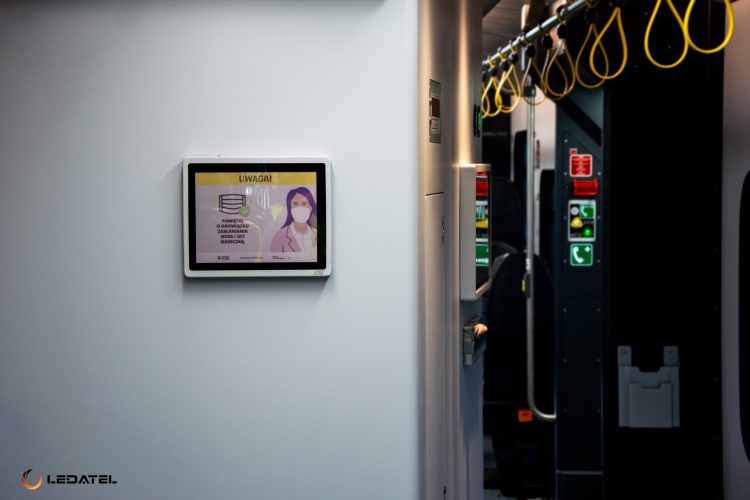 The intended effect in the form of devices displaying the content to the passenger as an image of the highest quality is due to the E Ink company whose displays are the basic component of the entire system.

Paweł Korczakowski is an IT Engineer, graduate of the Paweł Włodkowic in Płock, specialising in Teleinformatics. He started his career at LEDATEL in 2016 as a Sales Engineer for IT Systems, where he is also largely responsible for implementing a new product based on ecological technologies. Paweł is a specialist in the field of modern and energy-saving electronic paper technology. 
Related content from this organisation