Big, fast, green – building the world's longest immersed tunnel
By means of an 18km-long immersed tunnel for car and train traffic, Denmark and Germany will be connected under the Fehmarn Belt. Upon opening, the tunnel will be the world's longest immersed tunnel. Here, Technical Director at Femern A/S, Jens Ole Kaslund, provides an update on what is currently happening within this huge project and on how the project will be a game changer for the region.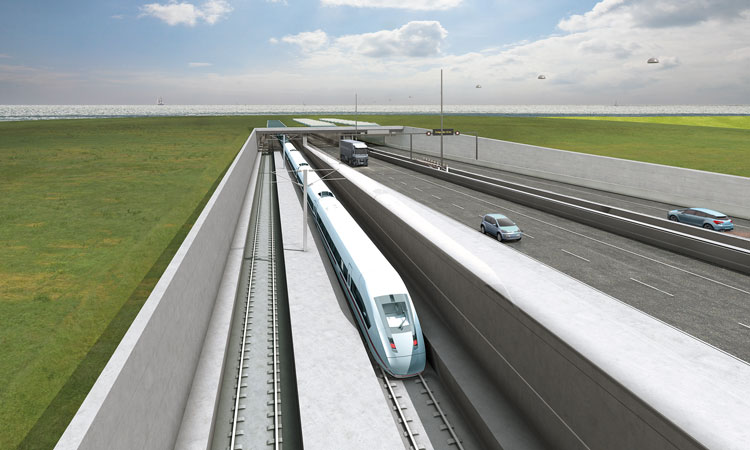 The 18km-long Fehmarnbelt Tunnel will be built between the Danish island, Lolland, and the German island, Fehmarn, and cross the Fehmarnbelt. As of today, the Fehmarnbelt can be crossed by ferry only.
The tunnel will consist of two roadway tunnel lanes for car traffic and two railway tunnel lanes for train traffic, allowing trains to pass through the tunnel at a speed of up to 200km/h. Thus, it will take just seven minutes by train and 10 minutes by car to pass through the tunnel.
Once open for traffic, the tunnel will provide a more direct connection for railway traffic between Scandinavia and Germany. By shortening the route by 160km, the Fehmarnbelt Tunnel will be beneficial to the environment. Equally, the tunnel will have a positive impact on travel time. For passenger trains, the journey between Copenhagen and Hamburg will take approximately two hours and 30 minutes, which is two hours less than the journey takes today.
Entering the construction phase
In May 2020, Femern A/S activated the main construction contracts, worth €3.4 billion, with the Danish/French contractor consortium FLC. FLC is entrusted with the task of building the immersed tunnel between Rødbyhavn in Denmark and Puttgarden in Germany. This means that construction of the large-scale tunnel element factory at Rødbyhavn can get underway in January 2021.