Transforming level crossings into smart level crossings
Virginie Taillandier, Manager of SNCF's Tech4Rail Level Crossing project, and Gérard Hernja, Training and Educational Research Coordinator at Ecole de Conduite Française (ECF), give details of how level crossings can be transformed into smart level crossings, improving safety for all users.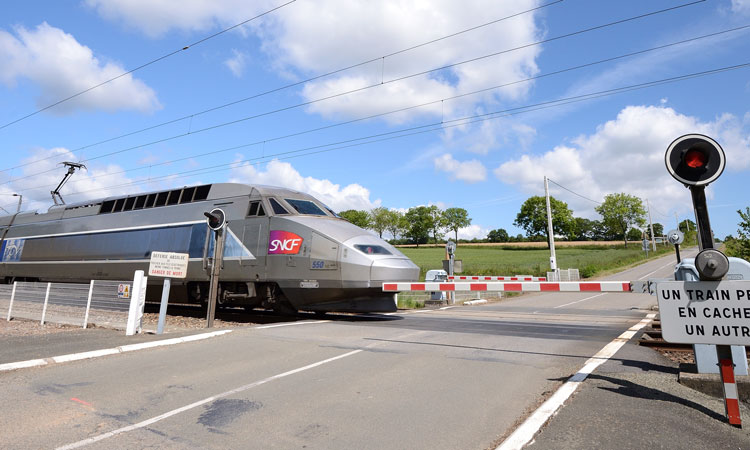 In France, the rail infrastructure managed by SNCF Réseau includes more than 15,400 level crossings on exploited lines, and accidents across those level crossings represent less than one per cent of the total number of road fatalities, but more than 37 per cent of railway fatalities (excluding suicide).
For 10 years, the number of collisions with a train per year has stagnated between 100 and 140, resulting in between 25 and 40 fatalities.
Ninety-nine per cent of accidents are due to non-compliance with the rules of the road, whether voluntary or involuntary. There are three types of causes of accidents: level crossing violation, driving error and distraction.
Different Cooperative-Intelligent Transport System (C-ITS) projects have emerged in France and throughout Europe to solve various problems, including the optimisation of road traffic in cities and the reduction of pollution. C-ITS projects are used today as a new way to enhance road safety. SNCF's Innovation and Research department has established a field of technological developments that provide new solutions for the safety of level crossings. Transforming a level crossing into a smart level crossing – one that can communicate with connected vehicles – could reduce the number of collisions generated by inappropriate behaviour and distraction.