Building passenger confidence: The Southeastern SeatFinder capacity tool
John Till, Head of Information Delivery at Southeastern, tells Global Railway Review more about how their new 'SeatFinder' capacity tool, which allows the operator to change the way they analyse and use train load data so that they can continue to make improvements that provide confidence and reassurance to passengers.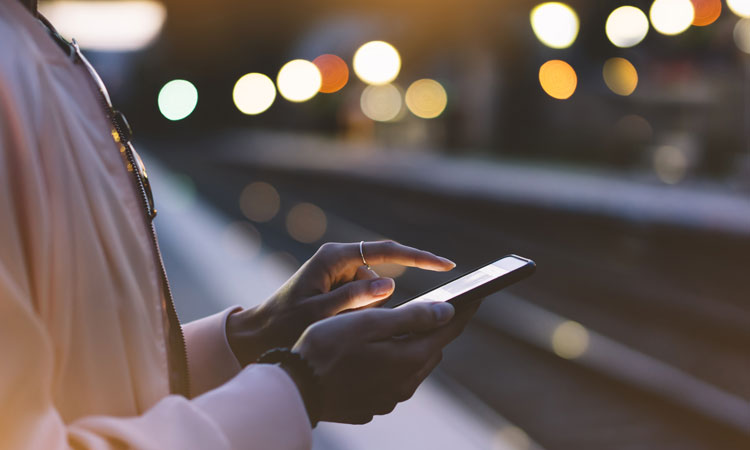 Capacity management on trains was a challenge for train operators and a concern for the commuting public long before COVID-19. The challenge has been highlighted by the pandemic and, with the need for social distancing to keep people safe when they travel, never has the demand for transparent, verifiable capacity data for passengers been so great. 
The coronavirus pandemic has accelerated the need for our industry to look at how to develop the tools we have at our disposal. This is certainly true at Southeastern, where we spent several weeks during lockdown re-evaluating how we use train loading data to provide passengers with a better understanding of carriage capacity so that they could social distance more effectively.
The coronavirus pandemic has accelerated the need for our industry to look at how to develop the tools we have at our disposal.
This became an immediate priority following the easing of the UK government-imposed lockdown. In March 2020, Southeastern was running at just four per cent of its capacity. As the lockdown was eased in June 2020, the number of passengers, particularly commuters, we carried remained stubbornly low, which reflected a lack of confidence in people returning to public transport.
Restoring passenger confidence
This presented a major challenge. Public confidence in using trains was at an all-time low, so people required a greater level of transparency and support from train operators. We identified one of the biggest areas in which we could provide additional help as providing clear information to help passengers adhere to social distancing guidelines on our trains.
That is why we developed our innovative SeatFinder tool. Over 10 weeks, we assembled a project team of 10 to review how we could use our train load data more effectively. This led us to being the first train operator in the UK to publish our train load data directly for passengers to actively use. 
SeatFinder updates daily, using train loading information from the previous week. This means that passengers can compare like-for-like services, to understand the best times to travel.
Sensor technology
It relies on our sensor technology, built into many of our carriages, which predicts the number of passengers on-board by analysing weight. We currently have weight sensors on approximately 50 per cent of our fleet, and this means the tool can be used across 93 per cent of our stations.
In general, on-board diagnostics systems, such as our sensor technology, are designed to support the maintenance and recovery of the train, providing vital information to engineers rather than the general public. But, in a matter of weeks, Southeastern Engineering Systems developed software processes and infrastructure to:
Collect and handle train data in near-to-real-time. We use on-board sensors to measure the value of the suspension pressure required to keep the train to the required calibrated height. From these values, we can derive the excess weight of each carriage above the tare vehicle weight and, in turn, determine the passenger loading
Integrate and match the train diagnostics with operational data stored across our control systems, so we were able to determine the specific carriages used at any service at any given time
Apply a calibrated calculation process across millions of data points, mapping the service details with load weight data and the respective carriage capacity to ascertain the average train loading value for any service at any station stop on the service
Route the aggregated data automatically to Darwin data feeds, allowing third parties to access the information, another first for the industry. From here, the information can be accessed and used across Southeastern's screens and channels at stations and online departure boards.
From a passenger perspective, those travelling see red, amber and green indicators, which are used to show the level of available capacity on our trains. These carriage capacity indicators are set according to standards ensuring that there is sufficient space for passengers to keep 2m or 1m apart whilst on-board.
Aggregating the train load data and providing an average indication of carriage capacity based on the previous week's like-for-like journey information is the most verifiable and transparent solution to enable passengers to make informed decisions. 
Typically, capacity indicators are measured manually or via anecdotal passenger feedback, so we are proud to have developed a solution that is genuinely reflective of the changing situation regarding passenger numbers on trains.
Passenger experience
In August 2020, we launched a pilot of the tool to the public. Available only on Southeastern's live departure boards on our website, it allowed passengers to check how busy a service was the last time it ran, two hours or less prior to when they wanted to travel. 
The initial response from passengers, stakeholders and the industry was immensely positive. It prompted positive feedback from industry voices, including Campaign for Better Transport, the Lib Dem Parliamentary Candidate for Gillingham & Rainham, Alan Bullion, and the Economic Development Officer for Ashford.
Campaign for Better Transport said: "We welcome this move to give passengers the real-time information that they need to better plan their journeys. Using data in this way to improve passenger experience is something we have long-campaigned for, and we hope other train operators will follow Southeastern Railway's lead."
We have also seen a significant increase in traffic to our live departure boards on our website, with over 1,248 unique visits, as well as receiving many positive responses from passengers on social media. One follower tweeted that they were 'nervous about travelling except at very quiet times, so this is useful information' with others describing the tool as 'superb' and 'helpful'. 
Refine and improve data
Given the success of our pilot, we are now working to extend the tool so that passengers can check weeks in advance of travelling. The tool will also be rolled-out on our Southeastern app and online timetable. This will be especially helpful for commuters, who may need to plan further ahead as their working days become more flexible due to the most recent guidelines from the government about working from home.
We have also thought about the other data that passengers might value to further reassure them while travelling. Our SeatFinder tool also includes more information on toilet availability, allowing passengers to check where they are able to use facilities and wash their hands whilst on-board. 
The introduction of SeatFinder to help passengers feel more confident is in addition to the £400,000 investment we have made in extra cleaning routines to ensure a safe and hygienic working environment for passengers and employees across our network, as well as adding a further 900 carriages and 50,000 seats to our fleets.
We would like to see other train operators follow our lead to make train load data accessible in this way for passengers. It is not sustainable, in our current environment, to use outdated measurements about capacity. This lack of clarity undermines passenger confidence and will be detrimental to our ability to run vital train services in the future.
SeatFinder updates daily, but, as we refine and improve the data over time, our ambition is to provide the most reliable, real-time data available. All of us at Southeastern hope that, by changing the way we analyse and use train load data, we can continue to make improvements that provide confidence and reassurance to passengers. 

John Till is Head of Information Delivery at Southeastern, ensuring that passengers are provided with timely and accurate information. John has been with the business for seven years and is passionate about leading a team that not only prides itself on advocating best practice, but that actively strives for change for the passenger benefit.