In-Depth Focus: On-Board Connectivity
Reliable connectivity has become an 'expected norm' in our everyday lives, including when stepping onto a train. With passengers expecting to be able to work, access up-to-date information and be entertained while they travel, this In-Depth Focus showcases the on-board connectivity strategies of three different train operating companies and how this is crucial in delivering a positive passenger experience for their customers.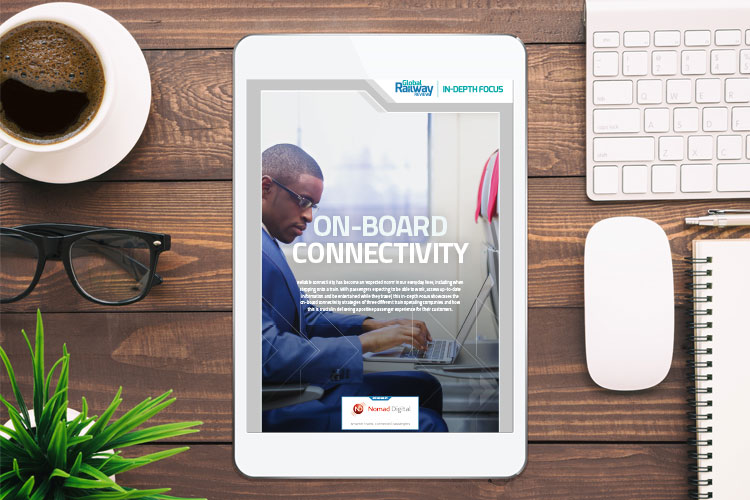 Included in this In-Depth Focus:
Enhancing connectivity on the East Coast with LNER
Danny Gonzalez, Chief Digital and Innovation Officer at British train operating company, London North Eastern Railway (LNER), explains how they are leading the way to bring digital innovation and connectivity to UK rail.
Tailoring wi-fi connectivity to improve the passenger experience
Laurent Bellan, Chief Information Officer at Eurostar, details the work being done to improve Wi-Fi connectivity for on-board passengers across its fleet, and the challenge of ensuring a stable and consistent connection for the entire journey for all Eurostar travellers, irrespective of their differing internet needs.
Developing, improving and building on Avanti West Coast's on-board connectivity services
Bob Powell, Customer Proposition Director at Avanti West Coast, works closely with the Digital Technology Team on improving connectivity and Wi-Fi on-board trains which serve the West Coast Main Line. For Global Railway Review, he details the strategies for providing a seamless connection and reliable internet service that is so crucial to delivering a positive passenger experience.
Xavier Champaud, Managing Director for Nomad Digital, shares his thoughts on the importance of digitalisation in improving passenger experience and operational performance, and how in particular, Nomad Digital can help train operating companies deliver better connectivity.