In-Depth Focus: Fire Safety
Rail infrastructure managers and train operators face continuing pressure to ensure that their networks and services offer robust protection against fire incidents. This In-Depth Focus brings together industry experts to highlight how best to understand the risks of fire to rail assets and how best to control situations to protect both passengers and infrastructure.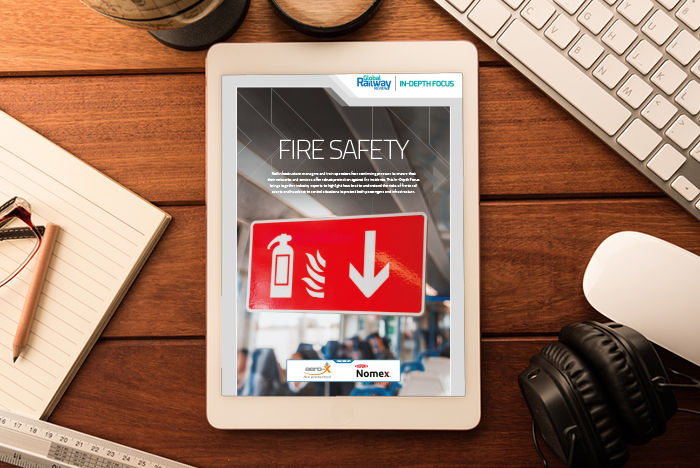 Included in this In-Depth Focus:
Ensuring the safety of the Brenner Base Tunnel construction sites
Erwin Reichel, Tunnel Safety Coordinator, Brenner Base Tunnel
Train fires: Understanding the risks and controlling them
Neil Dinmore, Principal Engineer of Structures and Materials, Rail Safety and Standards Board (RSSB)
Fire safety and emergency management on the Gautrain Rapid Rail Link
Chelina Bodhie, Senior Manager for Safety, Health, Environment & Quality, Gautrain Management Agency.