Melbourne's Level Crossing Removal Project continues apace
Melbourne's Level Crossing Removal Project (LXRP) is removing 75 dangerous and congested level crossings from across Melbourne by 2025, with 46 already removed, and the project is not slowing down. This article explores the current state of play and details how some of the actual construction work is carried out.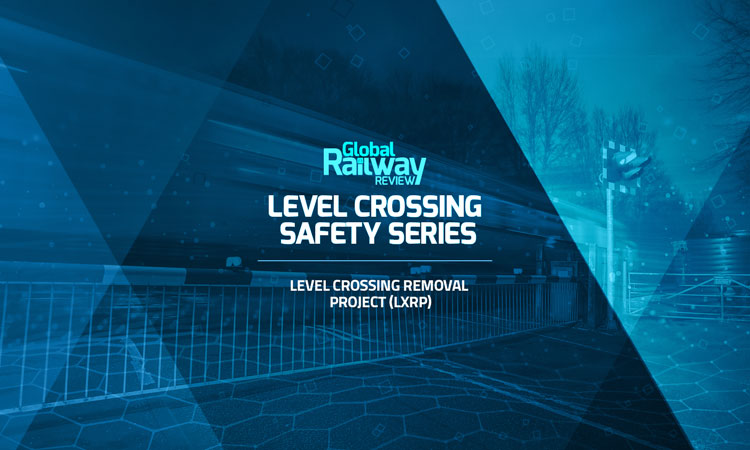 The programme of work that is helping to prepare Melbourne's transport network for the future includes not only removing level crossings, but also station rebuilds and upgrades, track duplications, car parks, new open space and widespread signalling and infrastructure upgrades.
The project also has the important, lasting legacies of improving safety, reducing congestion and making it safer and easier for people to get around.
Construction crews took COVID-19 restrictions in their stride, finding new ways of working and allowing this mega project to continue during 2020.
The most recent level crossing to be removed was that at Cherry Street, Werribee, where a road bridge was opened to traffic on 11 March 2021.
In 2020, 13 level crossings were removed and five new stations were opened:
Station Street and Eel Race Road, Carrum; Mascot Avenue, Bonbeach and Carrum Station
Toorak Road, Kooyong
Charman Road and Park Road, Cheltenham; Balcombe Road, Mentone and Mentone and Cheltenham stations
Evans Road, Lyndhurst
Moreland Road, Brunswick; Reynard Street, Munro Street, Bell Street, Coburg and Moreland and Coburg stations
Cardinia Road, Pakenham.
Jacinta Allan, Minister for Transport Infrastructure, said: "Our level crossing removal project isn't just getting rid of those dangerous and congested boom gates – we're delivering new train stations, more open space for communities and new pedestrian infrastructure. We've removed 46 of the 75 level crossings that we promised, well ahead of schedule – and we're not wasting a minute of getting the rest gone for good."
In 2021, one level crossing on average will go every four weeks. Among more than 20 crossings in construction are six in Chelsea, Bonbeach and Edithvale – which are to be replaced with a rail trench. Three new stations will also be built at Edithvale, Bonbeach and Chelsea.
Furthermore, work on a road underpass beneath the rail line at Clyde Road, Berwick, is also on track.
In Mooroolbark and Lilydale, two rail bridges are taking shape to remove the level crossings at Manchester Road and Maroondah Highway. New stations will also be opened at Mooroolbark and Lilydale with a new, multi-deck car park at Mooroolbark – doubling the number of spaces for commuters.
The South Gippsland Highway level crossing in Dandenong will be removed using a rail bridge, and work on a rail trench to remove the Glenroy Road, Glenroy, level crossing is also happening.
A road bridge to remove the Old Geelong Road, Hoppers Crossing, level crossings is also coming to life.
Work is also happening in Hallam, Williamstown, Ardeer, Deer Park and Preston – where four crossings will be replaced by a rail bridge and new stations at Preston and Bell.
To support Melbourne's rapid population growth, two massive rail line duplication projects are also underway on the Cranbourne and Hurstbridge lines to rid the train network of archaic single-track sections.
The work couldn't be done if not for the thousands of workers and dedicated staff tasked with the job. More than 51 million hours have been worked since the project began in March 2015.
At last count, about 75,000 site inductions had been undertaken so far, and about 4,600 workers were on site across Melbourne.
It's a huge effort that requires careful organisation, planning and co-ordination by other key agencies, including Metro Trains Melbourne (MTM). To date, MTM has facilitated nearly 22 million passenger trips during rail occupations for the LXRP and Metro Tunnel Project.
Rail line closures are carefully managed. Here's a closer look at how the longest LXRP rail occupation to date was executed on the Bell to Moreland level crossing removal project last year.
The three-month construction blitz
The level crossings at Bell Street, Munro Street and Reynard Street in Coburg and Moreland Road in Brunswick were removed in November 2020 by elevating a 2.5km section of rail. New stations at Coburg and Moreland opened to passengers in December 2020.
In order to remove these four level crossings quickly and efficiently, LXRP commissioned the three-month rail line closure from July to November 2020 on the Upfield line.
This was the longest rail line closure that the project had seen in its five-year history, and we planned extensively to ensure that passengers could continue to get where they needed to go using replacement buses and nearby trams. Around 1,000 people worked around the clock during this blitz to get the job done.
How did they build that rail bridge?
Matt Thorpe, Project Director for the Bell to Moreland project, said: "Once the foundation piles were completed, we used a combination of crawler cranes and mobile cranes, plus two giant 90-tonne rubber tyre gantry cranes, to place our concrete bridge beams on site. These were craned on top of the headstocks (also known as crossheads). Each headstock weighed between 83 to 96.5 tonnes and were all manufactured locally in Victoria. The precast concrete components and the gantry cranes – along with detailed modelling, planning and a range of other innovations by the team – enabled us to build the rail bridge in record time."
Next, was the installation of ballast and rail track, followed by the signalling equipment and railway infrastructure required to get trains running.
The Bell to Moreland project used 21,000 tonnes of ballast, which is the weight of around 3,500 African elephants, or twice the weight of the Eiffel Tower.
Innovations
Delivering so many concrete pre-cast segments to the inner suburbs of Melbourne was a huge logistical exercise.
To ensure that each of the approximately 400 concrete segments (including L-beams, piers and headstocks) arrived on time to the site, we used 4G tracking technology to monitor deliveries in real time. This technology was also helpful for colleagues that were unable to attend site (due to COVID-19 lockdown), as they could see in real time how the deliveries were progressing each day.
Another innovation on the Bell to Moreland project was the use of two new custom-built 90-tonne gantry cranes from the USA. These cranes were around 18m high and 17m wide with rubber tyres, which helped the team to manoeuvre and place the concrete segments efficiently.
Coburg and Moreland Stations: heritage sensitive designs
While both the Moreland and Coburg heritage station buildings have been retained and repurposed within the station precinct, the renowned architecture firm, Wood Marsh, worked with the project team to develop the new modern stations at Coburg and Moreland.
The designs integrated both existing heritage station buildings while reflecting the vibrancy and diversity of the local area. The designers emphasised the importance of a great passenger experience, as they wanted people to enjoy the space and wanted to create a new focal point for the community.
When the project is complete, both stations will create seamless links for people alighting from trains and walking down into the open space around the station precinct.
The design of the new stations also reflects key elements of the old (heritage) stations, such as colour and texture. For example, the colour palette of the new Moreland Station façade reflects the charcoal colour of the original slate roof and the red brick of the station building.
The goal of the design team was to leave a legacy for the community – a station and surrounding area of which locals can be proud.
Open space taking shape
New open spaces underneath and alongside the Upfield rail line will open during 2021 and will cater to all ages and abilities. The project will build three half size basketball courts, playgrounds, a dog park, table tennis tables, a skating and parkour area and exercise equipment for the community to enjoy.
The open space is designed to improve east–west connections and provides an upgrade to the Upfield Bike Path, including separated cycling and walking paths along the rail line and more lighting for safety.
How to build a rail bridge
First, four separate holes up to 18m deep are drilled at each pier location. These foundation works are known as piling
Cylindrical, steel reinforcement cages are inserted into each hole
The holes are filled with concrete to form piles
The four piles are joined together by excavating a rectangular pile cap, and more reinforcement cages are installed
Pre-cast piers, or bridge columns, are delivered to site and installed by tying them to the reinforcement of the pile cap. The pile cap is then filled with concrete, joining the piles and the pier
Concrete segments, called headstocks, are delivered to site and installed on top of each pier
The bridge sections, known as U-troughs, are made up of two L-shaped beams that are installed on top of the headstocks. The two beams are joined with concrete to form a U-shape. In the rail corridor, there are two U-troughs that sit side by side, one for each direction of travel
Ballast and train tracks are laid
Signalling, communications and overhead power equipment is installed.