Issue #4 2014 – Digital version
This issue features a foreword by Austria's Minister of Transport Doris Bures, an Alpine profile, a Rolling Stock Developments supplement, a look at developments in Italy's high-speed rail, and an exclusive Level Crossing Safety supplement…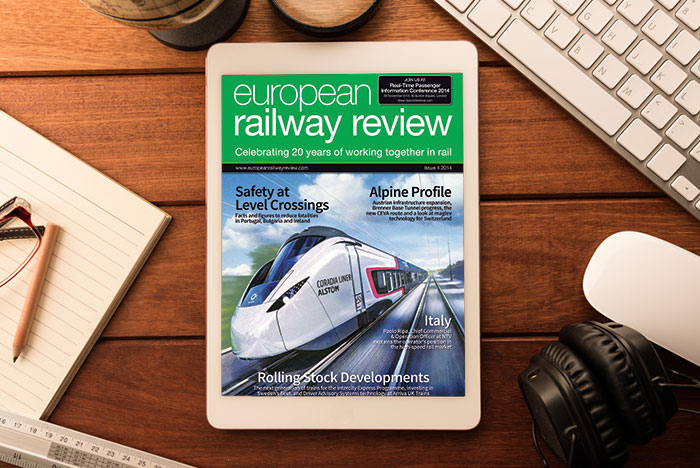 Foreword
Doris Bures, Federal Minister of Transport, Innovation and Technology, Austria
Alpine Profile
Articles from ÖBB-Infrastruktur, the Brenner Base Tunnel, SwissRapide AG and CEVA
Rolling Stock Developments Supplement
A look at the next generation of trains for the Intercity Express Programme, investing in Sweden's fleet, and Driver Advisory Systems technology at Arriva UK Trains
Italy
Developments in high-speed rail and the importance of exporting Italian know-how
Serbian Railways
A campaign for help following the devastating floods earlier this year
Level Crossing Safety Supplement
Facts and figures to reduce level crossing fatalities in Portugal, Bulgaria and Ireland.
The digital version of Issue #4 2014 is restricted to logged-in members. Login or subscribe free to read it.