Portuguese rail network developments: Challenges and opportunities
Posted: 18 September 2014 | António Viana – Director of Strategy and Network Development at REFER | No comments yet
Portugal was affected by the international economic and financial crisis, like the majority of European countries, which determined the request for external help in 2011 and materialised with the Economic and Financial Assistance's Programme. This context involved a change of strategy regarding public investment in transport infrastructures which became effective in October 2011, through the Transports' Strategic Plan/Sustainable Mobility (PET – Horizon 2011–2015), that laid down the guiding principles for action in this domain. António Viana – Director of Strategy and Network Development at REFER (the Portuguese rail infrastructure manager) explains the direction for the future.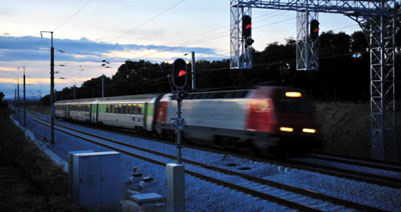 The PET determined the suspension of a significant part of the investments planned for the Portuguese railway network, since funding involved allocating public money that the State didn't have or resorting to bank loans in unfavourable conditions.
This new external situation, which translated into a reduction in public investment and the need for a more demanding and rigorous decision-making process, was viewed by REFER as a challenge and an opportunity to develop its strategic vision for the rail network development and to implement a profound reorganisation within the companies of REFER's Group. On one hand, this enabled the optimisation of REFER's performance while carrying out its mission of network's management and development. On the other hand, it allowed us to take advantage of the unique knowledge that exists in the Group to provide rail engineering services to international markets.
The rest of this article is restricted to logged-in members. Login or subscribe free to read it.