Developing stronger rail transit from China to Europe and back
Posted: 4 June 2015 | Vladimir Yakunin, President of Russian Railways | No comments yet
International experts believe successfully exporting goods and services to be essential to the national competitiveness growth in the foreign markets. Today, many nations employing such strategies come as examples of quality growth and economic development. Russia has an immense resource and production potential and is a major participant in the exchange process of cargo and commodities. Vladimir Yakunin, President of Russian Railways, explains that the export of transportation services may become a key national product of Russia…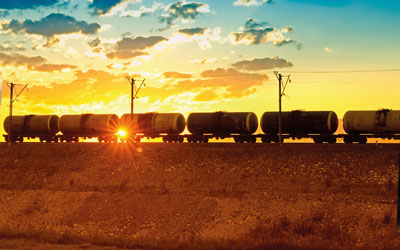 For two decades, in the structure of Russian exports, priority was given to power resources like coal, oil, natural gas and metals. Yet, fluctuations in global economy plus the aggravation of political and military environment come as regular proof of the risky nature of this process pressing for switching export flows over to other industries. Many experts insist that the most probable prospects for Russian exports lie in the sector of transportation services. Due to its geographical position, Russia has a top advantage in the sphere. Being the land-bridge between Europe and Asia, the Russian Federation has every opportunity to develop freight traffic to anywhere on the continent.
International railway transit is one of the most important national economy export components. In Russia, the national carrier, JSC Russian Railways, offers the supply of this natural geostrategic potential.
The rest of this article is restricted to logged-in members. Login or subscribe free to read it.