WESTbahn fights for fair open-access conditions in the Austrian rail market
Posted: 6 August 2015 | Erich Forster, Managing Director of WESTbahn | No comments yet
Few private rail operators have entered into open-access long-distance travel – incumbents try to keep the monopoly alive, and it seems the way to non-discriminatory integration of all railway companies is difficult. Ever since WESTbahn's operational launch, the private railway company has been fighting against discrimination in the Austrian open-access market. WESTbahn has contributed significantly in creating an extended public transport network without subsidies, but has had to cope with many obstacles placed by the incumbent ÖBB. Erich Forster, Managing Director of WESTbahn, explains further…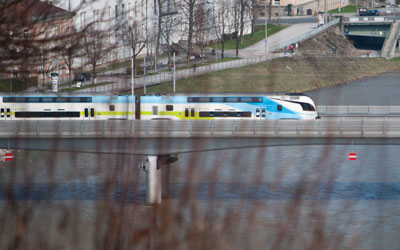 WESTbahn has faced some obstacles over recent years. For instance, in 2011, ÖBB-Infra AG offered track paths for 2012 with excessive travel time reserves and an eight minute stop including an overtaking by a train run by ÖBB-PV AG. Despite intervention of the railway regulator (Schienen Control) which ultimately stopped the overtaking idea, WESTbahn had to accept a travel time extended by 15 minutes compared to what would have been possible under fair conditions.
It seemed ÖBB-PV AG also hampered WESTbahn when joining transport associations in the Eastern Region, Upper Austria and Salzburg, and furthermore with traffic associations.
Because of massive problems and even exclusion from revenue allocation (in Salzburg's traffic association) for WESTbahn in the transport associations Salzburg and East Region of Austria, economical problems appeared and finally caused WESTbahn's exit from these associations at the end of 2013. WESTbahn only remained a member in the association in Upper Austria – it being the only one with fair conditions due to a stronger traffic association management and fewer influences of the incumbent to control the revenue sharing…
The rest of this article is restricted to logged-in members. Login or subscribe free to read it.