Swedish high-speed rail – an important investment
Posted: 1 October 2015 | Crister Fritzson, CEO of Swedish passenger train operator SJ | 1 comment
In Sweden there is now a solid majority in the parliament in favour of building high-speed rail lines between Stockholm and Gothenburg, and Stockholm and Malmö. The government has therefore appointed a group of negotiators – the National Negotiation on Housing and Infrastructure – with the mission of enabling a rapid implementation. The group will present proposals for financing principles, formulate a development strategy and identify track and station locations. Crister Fritzson, CEO of Swedish passenger train operator SJ, explores what the future holds and why high-speed rail in Sweden is an important investment…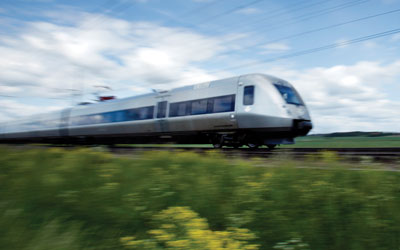 To begin with, we are positive about the entire high-speed rail venture and consider it a major step towards lowering CO2 emissions for passenger services; because that is what high-speed rail lines do, through connecting cities and bringing them closer to each other.
The mission is multi-faceted. The aim of the negotiation mission is to expand public transport services, improve accessibility and stimulate housing construction in Sweden's three major cities: Stockholm, Gothenburg and Malmö. At the same time, infrastructure investments across Sweden will enable the construction of some 100,000 new homes.
Effectively, the negotiation also entails the co-financing of infrastructure projects, in which multiple parties will be actively involved. The negotiators have the task to investigate and evaluate ways of financing. It could, for instance, be entirely financed by the Swedish government, but also relevant municipalities and county councils, as well as users and private investors, have been mentioned; at least in the opinion of the negotiation group. The government's negotiators will therefore travel around Sweden in the autumn to meet municipalities, regions and county administrative boards.
The rest of this article is restricted to logged-in members. Login or subscribe free to read it.